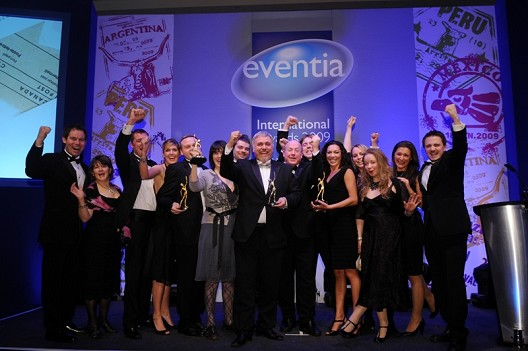 Creative awards in the marketing industry are a bit like marmite – you either love them or hate them.
Advocates of awards claim they help firms differentiate themselves from the competition, attract new business, impress potential investors, gain recognition from peers and achieve valuable press coverage.  They are also a great morale booster for staff.
Those against, argue that awards are a vehicle for industry types to pat themselves on the back and that they cater mainly for larger firms with the time and resources to devote to entering awards.
Some critics go further and accuse certain marketing agencies of putting award wins and accolades before the needs of clients.
Others point to the vast array of awards on offer and ask if they actually mean anything to potential customers and suppliers. Often some of the more obscure awards are self serving, created to promote a particular media-savvy business or organisation.
Understandably, award winners like to shout about their achievement from the rooftops but for all the time, money and effort they take, are they really worth it?
For smaller marketing agencies, the often lengthy entry process can be an onerous one, putting pressure on already over-stretched resources.
That's why careful consideration is important before entering awards.
Award winners often don't receive a conventional prize such as cash. The incentive for entering is more the accolade and prestige that a win will bring to the business, plus related PR opportunities.
It's therefore important that the reputation of the awards is considered before entering.
Ask yourself: are these awards well known in my industry? Do they create a buzz in the trade press? Would I be impressed if my competitors won the same award?
It can also be useful to look at which agencies have previously won the awards. Do you admire their creative work? Are they now in a position where you would like to be in the future?
Of course, there's also that old chestnut of what do the awards actually mean to existing and potential clients?
Inevitably, some clients will be impressed that you are an 'award-winning agency' however there will be others who couldn't care less, preferring to see tangible returns on their investment and workable, creative solutions that satisfy their requirements.
Last but by no means least, it's important to ask 'what's in it for my business?'
Good award schemes often provide winners opportunities to network with other marketing professionals, potential clients and suppliers. Some even supply benchmarking information allowing agencies to compare themselves against competitors.
Subjecting your best creative work to independent scrutiny can be a valuable learning process. It also provides an opportunity to look beyond the day-to-day and see the bigger picture.
In the great scheme of things, are awards the be all and end all? Probably not.
Are they a sure fire way for clients to spot the best agency to work with? Probably not.
However, they do have a place in the marketing industry and can be a good indicator of the calibre of an agency, its creative work and its people.
That said, agencies must first and foremost strive to develop the best, most creative work they can that satisfies clients' needs and improves their business prospects.
Then, and only then, should they submit an entry for an award – and the award scheme chosen needs to be relevant and worthwhile.