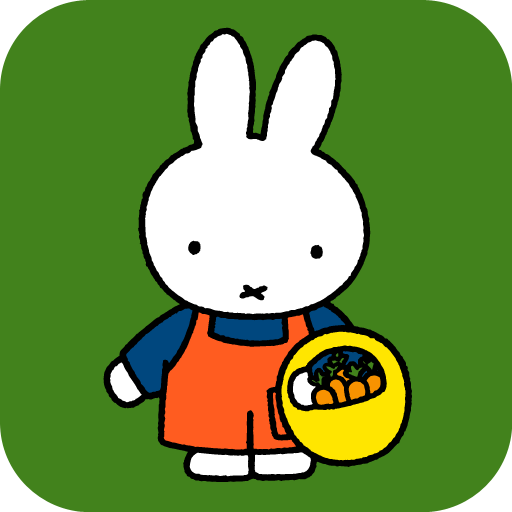 Miffy's first ever App for iPad, 'Miffy's Garden' is the most popular paid for iPad 'books' app, racing to number 1 in the iTunes charts just 24 hours after it was launched.
The iconic white bunny character was created by Dutch illustrator, Dick Bruna, nearly 60 years ago and the new App for iPad now offers a great new way for parents with young children to share the delights of this classic storybook character.
The App, 'Miffy's Garden', is suitable for children over 2 years, and brings to life the story of when Miffy first discovers the joys of gardening with her parents. She learns to turn over the soil, plant seeds and watch her crop of carrots grow. Children can get stuck in too, by 'digging' 'raking', 'sowing' and 'watering' the garden, using simple stroke, swipe or tap actions on the iPad screen.
Miffy takes the number one position on the UK iTunes chart for paid for book apps, above other established children's characters such as Bob the Builder and Thomas the Tank.
This is the first Miffy App anywhere in the world.  Miffy's Dutch creator, Dick Bruna comments: "It is 57 years since I first drew Miffy on paper, so I'm delighted that she is now being introduced to a whole new generation of readers in this way. The App brings the story of 'Miffy's Garden' to life, and gives children the chance to interact with the book and enjoy the Miffy character through the games. Anything which makes the learning to read experience more fun and involving is really rather wonderful."
'Miffy's Garden' App for iPad is available to buy from the App Store priced £2.49.  This is a special offer available until 6 March 2012. After that date the app will cost £2.99.
The new App has been developed by Dutch-based media company, Sanoma Media Netherlands B.V.  There are plans for more Miffy stories to be created into Apps very soon.
To download the App from the iTunes store, click here:
http://itunes.apple.com/gb/app/de-tuin-van-nijntje/id495662581?l=nl&ls=1&mt=8