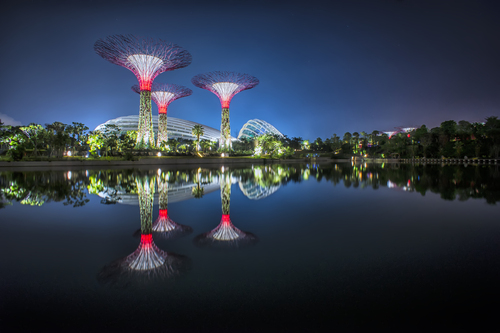 Highlight PR has been appointed by Bath-based landscape architects Grant Associates to boost the practice's profile on a local, national and international basis.
One of the agency's first tasks is promoting Grant Associate's role as lead designers on Singapore's new Gardens by the Bay project – one of the largest garden projects of its kind in the world.  The spectacular new park (pictured) opens at the end of June, featuring iconic 25-50m high "Supertrees", two giant Cooled Conservatories and a series of themed gardens.
Highlight will also be responsible for promoting Grant Associates at the World Architecture Festival in October, when the world's largest annual architecture event visits Singapore for the first time.
Nick Vellacott, managing director of Highlight PR, comments: "Grant Associates has designed a string of visionary urban and rural landscapes worldwide, fusing nature and technology in fascinating ways.  We are relishing the opportunity to help the company share the stories behind its projects in rich, visual ways – positioning itself as one of the world's foremost authorities in landscape architecture."