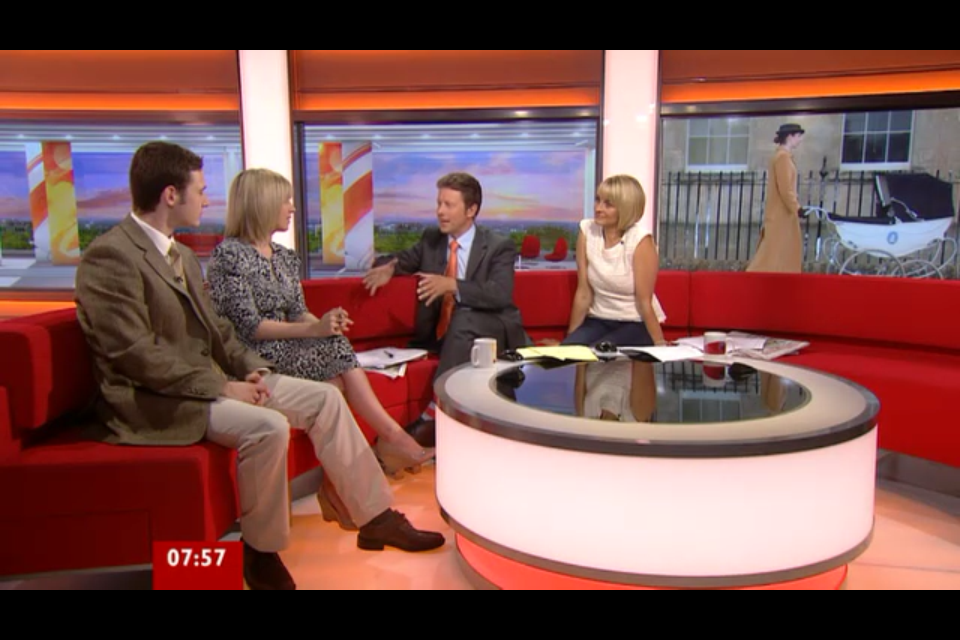 Michael Kenny – the first male nanny student to study a degree in childcare at the world famous Norland College in Bath – has started his first week of term in the media spotlight thanks to Highlight PR.
Sky News, BBC Breakfast, ITV West, BBC Radio 5 Live plus seven nationals and countless local BBC stations have either interviewed Michael or run a news story on him over the last 3 days, with more in-depth features to follow.
Media interest peaked on Friday 7 September, nationally and internationally, with Highlight taking calls from 6am onwards. By lunchtime it was the 6th most important story of the day on TheWeek.co.uk, it had appeared on USAtoday.com, and US broadcasters ABC News and CBS News were both on the line wanting to talk to the 18-year old!
From the offset, Highlight's brief has been to ensure any publicity surrounding Michael includes one or more of Norland's key communication messages:
1. The College now offers a degree in childcare to all its students
2. Norland graduates have a choice of careers ahead of them (e.g. Michael is hoping to start working as a nanny but then go on to teach in a primary school)
3. All Norland graduates are offered a job afterwards, with a starting salary of approx. £30,000.
To date, the PR activity around Michael has generated 561 million opportunities to see, 88% of that coverage included all three core messages, with over 51% including all 3.