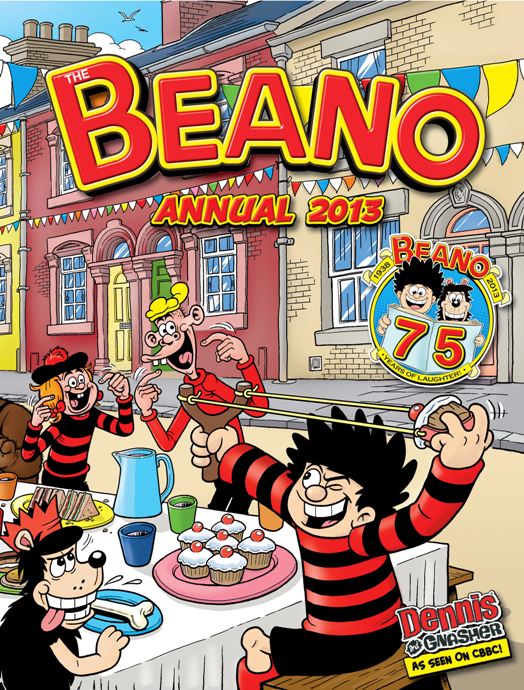 DC Thomson has hired Highlight PR to promote the 75th Anniversary edition of The Beano Annual in the run up to Christmas.
First published in 1938,The Beano has long been of one of the UK's best-selling, most-loved weekly comics.
Generations have grown up enjoying the antics of iconic character such as Dennis the Menace, Roger the Dodger, Minnie the Minx, Billy Whizz and The Bash Street Kids
The special edition Annual is the first piece of collectors' merchandise available for The Beano's 75th Anniversary in 2013.
Priced at £7.99, Highlight will position the Annual as an ideal gift for Dads, boys and all Beano fans this Christmas, using a mix of features and product placement.
DC Thomson's other 2013 annuals for The Dandy (sister comic to The Beano, which is celebrating its 75th anniversary this year), and Jacqueline Wilson will also be promoted alongside.
Alison Vellacott, Director at Highlight PR, comments:
"The Beano Annual has been the best-selling annual in the UK for most of the last decade, despite competition from other kids' characters, pop groups and TV shows.  That's a position we fully intend to help maintain through this campaign.  The Beano Annual is a fantastic, traditional gift for under £10, packed full of laughs, and perfect entertainment for Christmas and beyond."