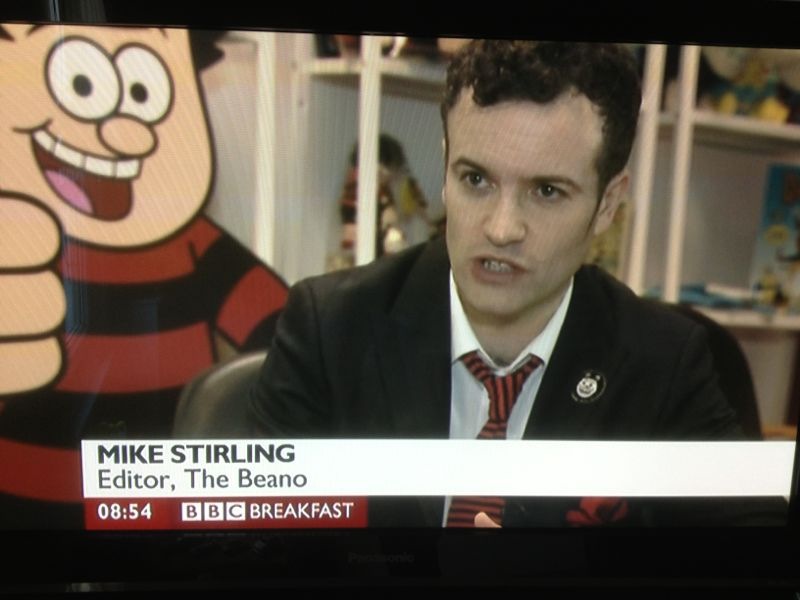 BBC Breakfast and The Metro both featured The Beano Christmas annual yesterday, despite a news agenda dominated by the royal baby announcement.
On a busy news day, BBC Breakfast ran an interview with the editor of The Beano, Mike Stirling, discussing why comic annuals currently sell more than in the 1950s, when comics were in the hey day. Mike was dressed like Dennis the Menace for the occasion, with red and black stripey tie and socks – causing fans to tweet about his appearance throughout.
The Metro's 'In Focus' feature yesterday was also about the enduring popularity of annuals, featuring Mike Stirling again, explaining why the 75th anniversary edition of The Beano Annual is set to win the race to be the UK's best-selling title this year.