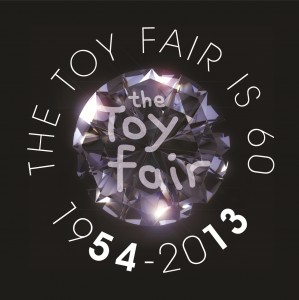 Around £3 billion was spent on toys last year in the UK alone, which was only a slight drop on the year before. So is the toy industry really booming despite the economic climate?
Highlight PR's consumer team attended the 60th annual Toy Fair at London's Olympia this week, where 250 companies were exhibiting.
Here's our quick take on this year's show.
Our pick of the bunch
Big brands which caught our eye included H Grossman's giant dinosaurs as a centre piece to the whole show, a Power Rangers figure lovingly created from over 600 individual toys and of course the wonderfully detailed Playmobil range which won the prize for the best designed stand of the show.
Yet Toy Fair is also a great place for smaller companies to stand out.  We particularly liked the gorgeous, retro feel of the House of Marbles products and the disco-themed stand from Bristol-based company Shiner.
An upbeat industry
National media attendance at the show seemed to be strong again, and it was good to see The Gadget Show there again.  Aside from the obvious visual appeal, the organisers did well getting across positive messages about the state of the industry.
Speaking to BBC Breakfast TV, Gary Grant from high street retailer, The Entertainer said "The toy industry remains very strong, our sales were 9% up on last year and we are opening 40 new stores, despite other High Street store closures. We have ensured that our website and retail offering is merged, which works." The Entertainer won Online Retailer of the Year in the British Toy & Hobby Association's 2012 Toy Industry Awards.
Samantha Loveday, Editor of Toy News said: "The toy industry is pretty recession resilient. There are new toys coming on the market all the time, with interactive and retro toys remaining popular. The average price of a toy is £8, which is only a slight increase on last year."
Exhibitor feedback 
Feedback from the exhibitors we spoke to seemed very positive.  Rainbow Designs, a market leader in classic children's character toys and gifts reported strong interest from buyers throughout the fair, particularly in their new Abney and Teal collection, based on the CBeebies hit.  Naturally, we were also pleased to see samples of its new Miffy range of baby rattles, in the shape of Miffy's friends Zebra, Elephant and Lion, which will hit nursery and gift stores this summer.
Christmas predictions
So what about the all important predicted hits for Christmas 2013? Most people we spoke to thought the retro theme will remain strong, with a re-launch of the Teenage Mutant Ninja Turtles as well as other brands such as Spirograph which launches a 3D version of the classic toy this summer.  Other big trends seemed to be interactive with the ever popular Tablets on offer as well as a return to more traditional arts and crafts toys.
Well done to the British Toy & Hobby Association for another great show!