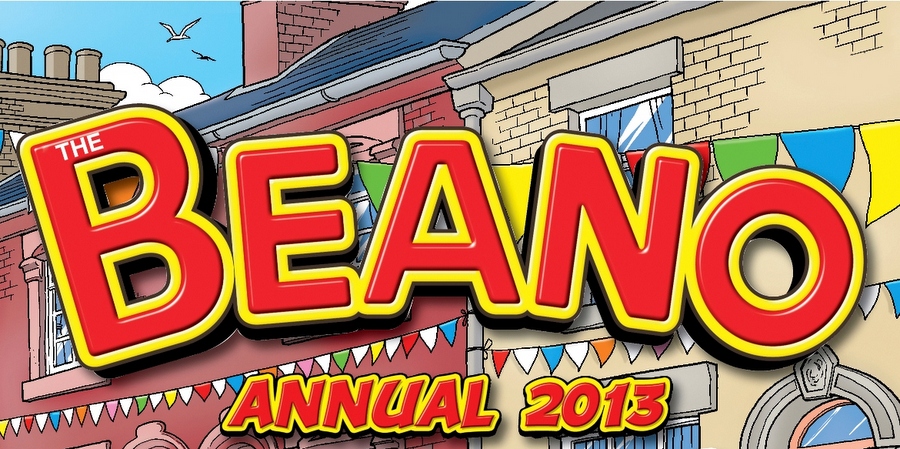 Highlight PR successfully achieved our PR objective of making the 75th anniversary edition of The Beano Annual the number 1 best-selling Christmas annual of 2012, beating off stiff competition from One Direction and Moshi Monsters. From 9th to 15th December 2012, The Beano Annual was even out-selling all other children's books (not just annuals) across the UK (source: The Bookseller)
At the start of November, publishers DC Thomson briefed us to secure maximum coverage for The Beano Annual (as well as The Dandy and Jacqueline Wilson annuals) in the run up to Christmas.   With limited time to play with, we focused our efforts on short-lead consumer gift guides, and by generating a national news hook, based on how sales of annuals – always a traditional British stocking filler – are strong, despite the digital age we live in and the inevitable demise of many other publishing formats.
We also helped with celebrity outreach, targeting British comedians, many of whom attended The British Comedy Awards on 12 December, where a special edition annual was given away – featuring some of the best-known comedians illustrated as Beano characters on its cover.
In just six weeks, we secured over 65 pieces of coverage across national broadcast and print, plus 9 celebrity endorsements (Twitter reach: 3.9m). The Beano Annual featured in 30 Christmas Gift Guides including The Guardian's  first ever interactive online gift guide (global UMV: 42m). However, it was our news story on annual sales staying strong which really delivered value to the campaign – capturing the attention of national media and resulting in features across BBC Breakfast, The Metro (a double page spread), BBC Radio 5Live, Absolute Radio, XFM, plus nine regional BBC radio stations.  Overall, we generated 202 million opportunities to see or hear during our campaign.
Head of Brand Marketing, Consumer Entertainment at DC Thomson, JP Murphy said:
"Highlight provided a great service to us at an incredibly busy time in the run up to Christmas. Their previous experience made them an easy hire on this project and the scale and reach of the coverage they generated underlined their expertise. The coverage was an important factor in The Beano Annual retaining its number one position in the market despite the stiffest competition we've seen from rival brands. Highlight were able to efficiently target our resources for great return by some great creative thinking and great media contacts and we'd be delighted to work with them again on other projects."