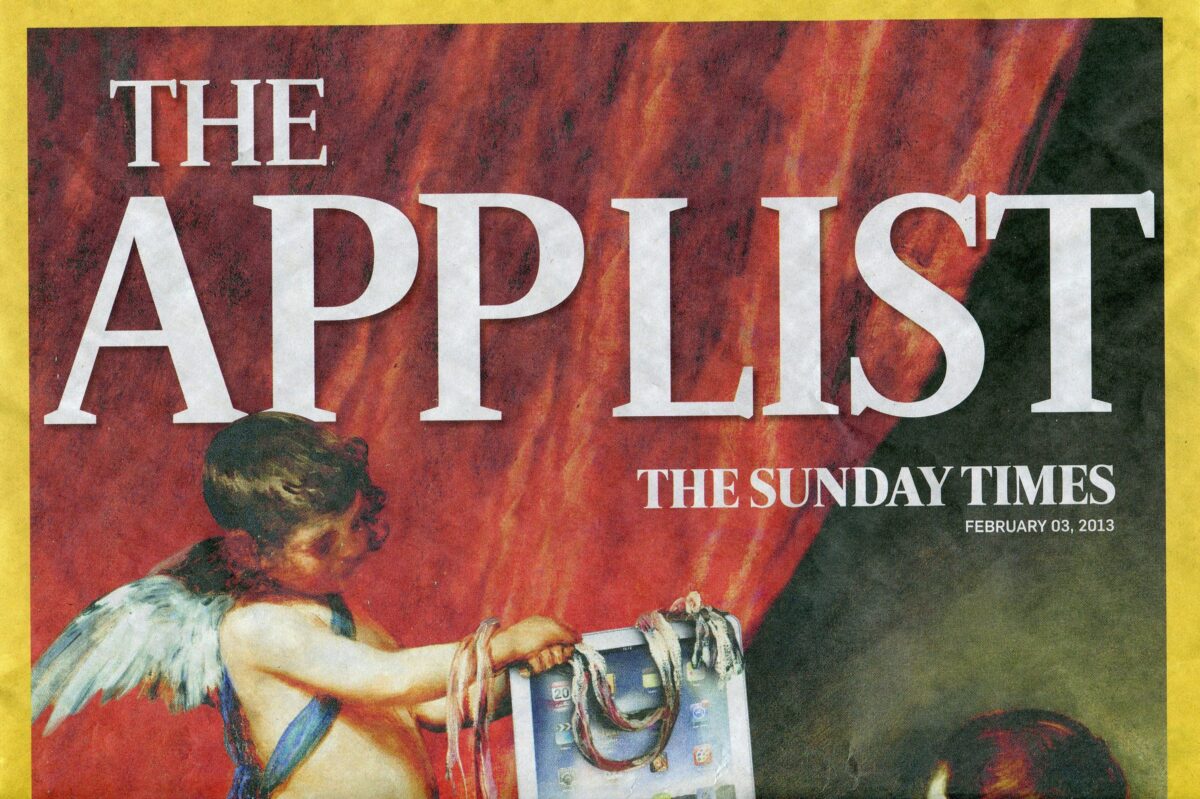 Great PR can make a massive difference to any app's commercial success. But what's the best way to get started, and what are the key tools for success? Here are some tips.
We were thrilled that Miffy at school, one of the latest iPad apps from Dick Bruna's classic storybooks, made it into this week's Sunday Times list of the Top 500 Apps in the World.  Positive reviews from influential sources like this are fantastic for driving online chatter and visibility, and of course, for driving downloads.
With PR, you can't ever guarantee coverage like this.  But with solid planning, imaginative story-telling and some passionate, intelligent communication, you can stand a very good chance of getting some very valuable reviews.
So for those of you who have a brilliant app idea up your sleeve, or are about to self-launch on a shoestring, here are a few handy tips on the key things you'll need to make sure your app stands out from the crowd when it comes to PR.
1. Compelling copy
Start with the basics.  A snappy, brilliantly-written Appstore description is a must.  It's got to convince people in an instant.  And it's got to include key, descriptive words to optimise search.
2. Relevant releases
A well-written press release highlighting your app's key points of differentiation, interactive elements and relevance to your core target audience is essential.  If the app is relevant to different audiences, create distinctive angles.  And don't forget to include basics like the app's format, price, and launch date.
3. Visual variety
Strong visuals instantly bring apps to life on the page or screen.  Give journalists and bloggers a good selection of images at sizes they need, including:
your app avatar (as it appears on the Appstore)
a screenshot of your app 'Home' page, set within an ipad or iphone framework
1 or 2 other interesting screenshots – choose ones which show any interactive elements
4. Personal promocodes
To stimulate reviews, make use of the free promo codes on the Appstore, and offer these personally to key journalists, bloggers and social influencers to stimulate positive word of mouth and editorial coverage.
5. Tailored targets
A well researched target list of media is crucial.  Think in terms of sectors, interests, style and tone and relevance to their readers.  Tech magazines and bloggers may well be appropriate.  Certainly, the number of dedicated app reviewers is growing all the time.  These guys are monitoring new launches on the Appstore on a daily basis, but with the recent explosion of apps, you need to make yours stand out from the crowd, so targeting them directly with interesting, topical ideas will help.
6. Lists of lists
Inclusion within 'Best App' round ups (like The Sunday Times) are gold dust.  Typically, these will be compiled by a whole team of journalists, so the skill lies in uncovering plans early and reaching the person in charge of the most relevant section. These lists appear across all national newspapers approximately every quarter and often more frequently in the run up to Christmas and the end of the year.
7. Social shareability
Social media is, naturally, immensely valuable for promoting apps – both direct to target audiences, and via key influencers.  By all means maximise your use of Twitter and Facebook in the lead up to launch, but be careful to be imaginative and valuable in how you talk about the app, don't just sell. Find ways to encourage feedback and reviews that you can RT or share on Facebook.  It's also worth using news and seasonal hooks to make your messaging topical – as we did recently linking the latest miffy in the snow app to the recent cold weather.
Armed with these tools and principles, your app stands every chance of gaining some fantastic PR coverage, boosting awareness and sales.
Naturally, an experienced PR agency does this kind of thing and more, day in day out, and may be able to open a few more, larger doors.
But if you're on a shoestring budget, there's no reason why you can't make your own app headlines.