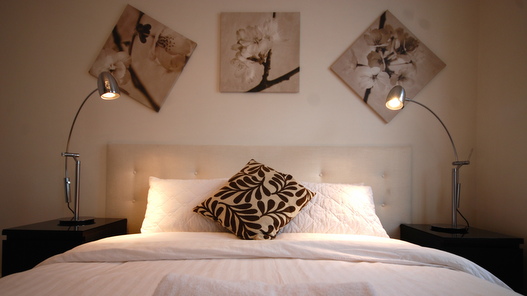 Your Nice Apartment, a boutique rental apartment company that provides home comforts and local knowledge to its customers, has hired Highlight PR to launch the company into the London property market.
Your Nice Apartment, established by husband and wife team – Simon and Amanda Walker – lets and manages apartments in Nice, Antibes and the French Rivera as well as in Ireland.
The company is launching in London from April, offering the owners of apartments across the city the chance to let their property on a short, medium or long term basis to generate a reliable source of income with a quality management service. Your Nice Apartment is also looking to persuade business and holiday travellers to rethink the way they stay in the capital, choosing a 'home from home' apartment rather than a hotel room.
Amanda Walker of Your Nice Apartment said:
"The way people book their travel arrangements has changed so much in recent years with the incredible growth of the internet. The flexibility of a DIY holiday where you book your own flight, hire your own car and choose your own accommodation is quite simply what the majority of people opt for. Your Nice Apartment offers travellers, be they for work or pleasure, the option to have all the real comforts of home with the high level of service you would expect in a hotel.  Our guests enjoy the best quality bed linen, a cleaner whenever they choose and a welcome pack with useful tips about the local area to the apartment.
"For apartment owners, the arrangement works equally well; whether they are going to be away from home for just a short time perhaps with work, or if they own an apartment as an investment and want to let it out permanently, they can be assured that their apartment will gain extra income, and be safe in the knowledge it will be managed to the highest standard."
Simon Walker from Your Nice Apartment said:
"We are excited about working with Highlight for the launch of our London business.  The agency has fantastic experience of working on new business launches as well as a phenomenal track record of securing high profile news coverage for its clients, which will propel Your Nice Apartment into the London market."
Alison Vellacott, Director of Highlight PR said:
"Everyone's had a bad experience of staying in an awful hotel at some point in their life, but these apartments are simply glorious and a real alternative for travellers visiting the capital. The Your Nice Apartment ethos of adding extra 'personal touches' will be attractive to anyone staying in the city for even the shortest of visits. After the Olympics, London is still a hot destination for travellers this summer and our focus will be on creating a real buzz about the company across a wide range of media."
Your Nice Apartment's new website will launch in April.