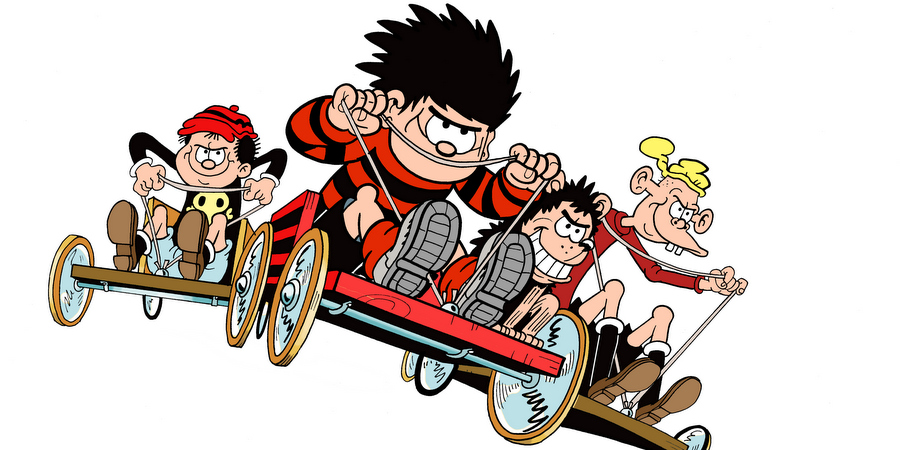 DC Thomson & Co. has appointed Bath-based agency, Highlight PR to manage a consumer PR campaign to promote an extensive range of licensed products from The Beano and the Annual during the comic's 75th anniversary year in 2013.
The range, which is set to hit high street or online retailers from September, includes brand new products for young Dennis the Menace fans, such as Doctor Martens footwear, Raleigh bikes, fun prank kits, books, T-shirts, and sleepwear. There are also retro-styled gifts and stationery for adult Beano-lovers, plus new Dennis & Gnasher pet toys.
Highlight's recent win builds on the success of its six week campaign for The Beano Annual last year – 65 items of press coverage with a combined reach of 206 million – when they helped push the title to the number 1 spot in the best-selling Christmas annual chart, beating off tough competition from One Direction and Moshi Monsters.
The Beano, first published by DC Thomson in July 1938, evokes a feeling of nostalgia for a wide range of ages. Its iconic characters such as Dennis the Menace, Minnie the Minx, The Bash Street Kids, Roger the Dodger, Billy Whizz and Ball Boy, have become known to generations of British children.
Highlight PR aims to use a mix of media relations and product placement to build awareness amongst consumers of all ages, and create a demand for the planned product roll-out throughout the 75th anniversary year.
DC Thomson is marking the anniversary with a range of promotions and events across the UK. This includes the creation of Beanotown – a pop up interactive exhibition space themed around the comic – which forms part of the Southbank Centre's Festival of Neighbourhood in London this summer.
Alison Vellacott, Director of Highlight PR comments:
"We're thrilled to be working on The Beano again – it is such a classic British brand. Retro continues to be on trend, so we're confident the heritage range will appeal to a wide range of adult style press. In addition, the new Dennis the Menace prank toys, books and sleepwear are perfect for Christmas gift guides – and of course the brand new pet toys, which we're looking forward to promoting!"
Tim Collins, Head of Brands at DC Thomson comments:
"The Beano's 75th anniversary is a great platform from which to launch new products at retail. Highlight has a great track record working on classic licensed characters, and we were impressed with the results they achieved for us last year."