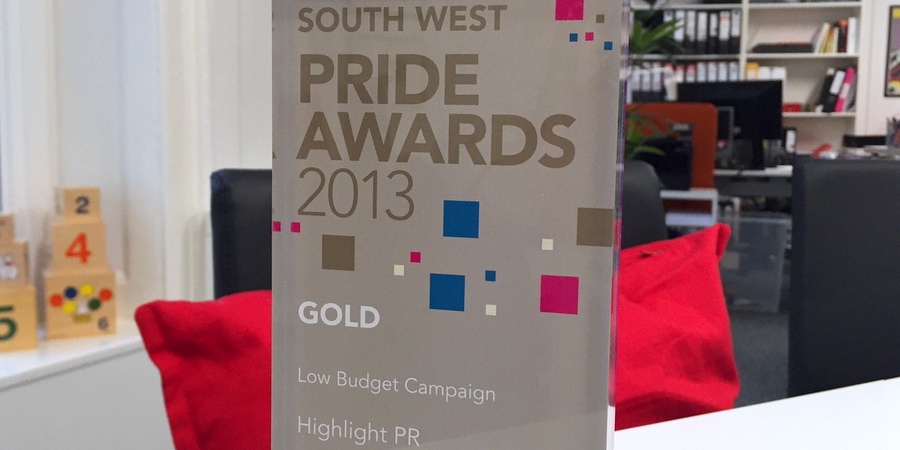 Bath-based Highlight PR has been named gold winner of Best Low Budget Campaign, in the 2013 South West Chartered Institute of Public Relations (CIPR) PRide Awards, announced on Friday at a black-tie dinner at The Bristol Hotel, in Bristol.
Founded nearly 15 years ago by Nick and Alison Vellacott, Highlight PR won the prestigious industry award for a phenomenally successful year-long PR campaign for Norland College, Britain's oldest and most prestigious nanny college, which is located in Bath.
The campaign started with the arrival of the first male student on the college's newly introduced degree course, then capitalised on 'Royal Baby' fever in the UK with the story of how Norland now includes skid-pan driving and self-defence classes as part of their practical training for 21st century nannies. Throughout, Highlight positioned Norland as a trusted voice on childcare reform and as the UK's leading establishment at which to study for a career in childcare.
Over 12 months, Highlight secured over 112 pieces of news coverage, 99.8% of which were features exclusively about Norland. This coverage helped increase applications to the College by 60%, enabling 13 extra places to be offered for this year's intake, worth a total of almost £500,000 of fee income over three years.
The CIPR PRide Awards, receive entries from freelancers, consultancies and in-house teams across 12 UK regions and nations. The judging process for the PRide Awards is rigorous with a national panel of industry experts assessing the shortlisted entries and choosing the winners.
Alison Vellacott, Director at Highlight PR comments: "We were thrilled to win this award, as recognition of what we achieved last year for Norland, given such a modest budget. It is particularly rewarding to see the direct impact of PR: our news stories reached global audiences, traffic to Norland's website exploded, and as a result there was an immediate increase in applications to the College."
Sarah Pinch chair of the CIPR South West: "On behalf of the CIPR and the whole South West region I would like extend a huge congratualtions to Highlight PR for winning the category of Low Budget Campaign. We had a large number of entrants from some very talented organisations, and Highlight PR should be extremely proud to have taken the top spot. The PRide awards enable us to celebrate the wealth of talent in the region. Judged by leading industry professionals from across the UK, they are an important benchmark for professionals across the South West, and allow us to formally recognise outstanding contributions to Public Relations."
CIPR President Sue Wolstenholme FCIPR, commented: "The South West CIPR PRide Awards celebrate the very best public relations campaigns, teams and individuals from across the South West .The exceptional quality of entries received this year is a real testament to the thriving industry which exists here in the South West. The CIPR PRide Awards represent the best, most creative and most effective public relations work across the UK regions and nations and to win an award is a great achievement."
The full list of the 2013 South West PRide Awards winners can be accessed via the CIPR website.

About the CIPR PRide Awards
The CIPR PRide Awards is the only UK wide awards scheme that recognises excellence in public relations and communications work across Scotland, Wales, Northern Ireland and the English regions. Now in its 10th year the CIPR PRide Awards grow year-on-year as consultancies and organisations increasingly recognise the benefits of industry awards, and past winners continue to reap the benefits of receiving one.
Alongside CIPR Scotland, CIPR Wales/Cymru and CIPR Northern Ireland, taking part in the 2013 CIPR PRide Awards are East Anglia; Home Counties South; Midlands; North East; North West; Thames and Chiltern; South West; Wessex and Channel Islands: and Yorkshire and Lincolnshire.