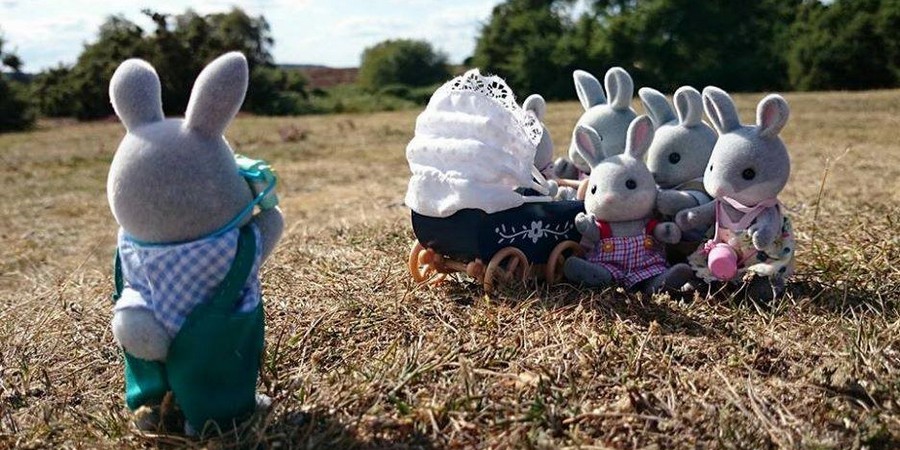 Our client Sylvanian Families recently held Sylvanian Summer, a photo competition which asked fans to send in photos of their Sylvanians enjoying their summer via social media for a chance to win several prizes.
In this blog we take you behind the scenes from lightbulb moment to launch giving you insight into our creative process:
WHAT?
When we first pitched for Sylvanian Families we knew that we needed to find a way to bond together the second generation fans who had the toys in the '80s, and the new generation, who had either just started playing with the toys or were yet to pick them up. A photo competition was the perfect way to do this because it involved the product, and encouraged parents and children to work together and share a mutual love for the toys.
WHERE?
The sunny disposition of Sylvania made a summer themed competition an easy choice, and the implication of going outdoors was an added bonus. The competition ultimately ticked all the boxes – as it had all three underlying principles of Sylvania – nature, family and love!
'What's in a name', you ask? A name can make or break a competition. We chose the name 'Sylvanian Summer' because it reflected both the idea of travelling around the world, as well as including those who were spending their summer holidays closer to home. It also has some snappy alliteration to boot.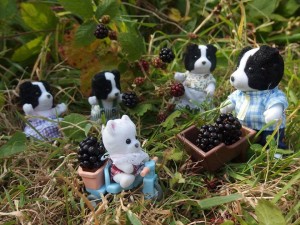 WHEN?
A summer themed competition was the perfect way to introduce the idea of nature and outdoors into the mix, so this competition ran through the school summer holidays in July and August. It also gave children and parents a fun activity to do together over the break.
HOW?
Choosing the entry mechanic is a key element of any competition. We wanted to use the competition to drum up a buzz about the brand, as well as making it easy for users to send in images. With this in mind, we invited users to send in images via Facebook, Twitter and Instagram using the hashtag #SylvanianSummer. As well as giving users lots of different ways to send in their images, this also helped give the competition traction.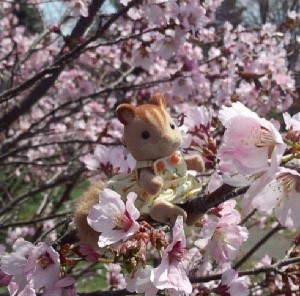 WHY?
The prize is one of the greatest motivating factors behind competition entries for a consumer, and so it has to be compelling. We wanted a first prize that reflected the underlying values of nature and family that are at the heart of the brand so we offered an £1,000 Forest Holiday. We also wanted there to be lots of opportunities to win, and to give customers a chance to win their dream collection, so the second prize was a fully furnished Grand Hotel complete with family. We offered a Cedar Terrace as third prize and 10 Chocolate Rabbit Families to runners-up so that consumers knew they had a good chance of scooping a prize.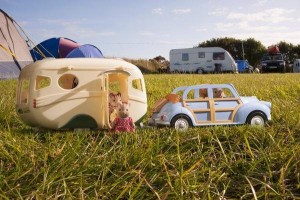 WHO?
When it comes to competitions, high profile judges really have the potential to add the 'wow' factor. We wanted our judges to reflect the perfect mix of knowledge of toys, photography and nature and so our panel consisted of: Kate Carter, Editor of the Guardian Life & Style; Mike Stimpson, a Toy Photographer; a representative from the Royal Photographic Society; and a representative from Forest Holidays. This great panel of judges let us squeeze some extra news coverage out of the competition, and the story was featured in several trade publications.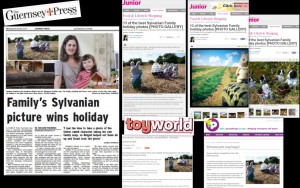 DID IT WORK?
The competition was hugely successful. Engagement on the social media peaked in August, and overall we had nearly 500 entries. There was coverage across trade and consumer titles, and the winning images were featured on the Junior Magazine website. As an added bonus we now have a bank of engaging user images to post across the social channels – all of which show the Sylvanian characters exploring the real world – a key theme underpinning the brand. We will be using this content throughout next year's 30th anniversary celebrations.