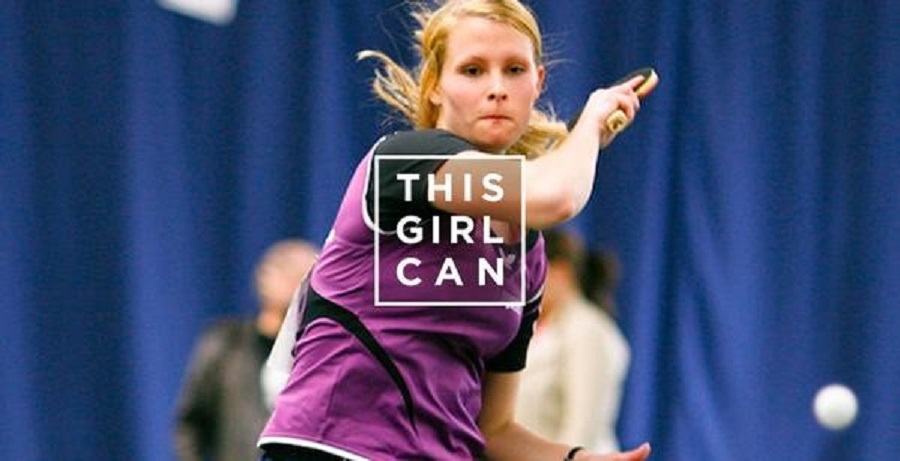 Well this was a bit of a no-brainer. Sport England's #ThisGirlCan campaign – that aims to get more women exercising – is now in full swing, and has attracted rather a lot of attention.
The empowering #ThisGirlCan TV ad, which has graced our screens the past week and has had 4 million views (and counting) on YouTube, is all part of a wider PR campaign to get women exercising – regardless of their image.
It has been launched in response to figures showing that 2 million fewer women than men exercise regularly. The majority of women say they want to work out more, but a large number don't dabble due to being self-conscious about their image.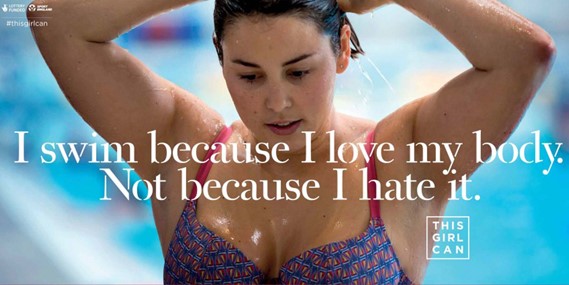 The £10-million advertising campaign was launched by Sport England last week; in a 90-second film, women of all shapes and sizes are shown to be working out.
But we're not talking just a brisk walk around the park; these ladies are properly and admirably going for it – from Zumba to Spinning, they are pushing themselves to their limits.
Phrases like "I jiggle therefore I am" and "I kick balls" flash up on the screen.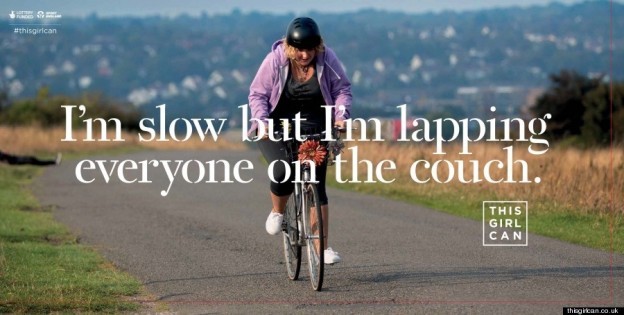 The hashtag #ThisGirlCan has already caught on and we can see it snowballing. From this moment on, a good amount of women declaring their fitness achievements on Twitter, Facebook or Instagram will no doubt employ the hashtag due to the sense of community and can-do attitude it carries with it.
Exercise clubs across the country are encouraging their members to participate; even the British Equestrian Federation has got involved:
"It is time to spread the message that horses don't care if you wiggle, jiggle or pant your way around an arena; instead you'll find a willing exercise partner and friend who will help you to double the sweat.  Get involved by posting your glowing post-ride pictures, your beautiful hat hair and photos of your group rides on Facebook and Twitter, and don't forget to use the hashtag #thisgirlcan."
In reality, very few women can have a truly effective workout and finish up with their hair and make-up still perfectly in place and their makeup looking the same as when they first started, as is often depicted in publicity materials for exercise programmes.
You need only look at the posters in your local leisure centre to see a woman smiling sweetly on an exercise bike, hair and makeup immaculate. Or even the latest celebrity fitness DVD will feature extremely well-groomed individuals.
This campaign, on the other hand, has a realistic approach, that a lot of women the world over are evidently appreciative of and are able to relate to. In a world where the media often pressurises women to be unachievably beautiful, this campaign puts the proverbial two fingers up to that, and advocates doing exercise to empower yourself and be stronger – not just to look good.
Good work, Sport England!
https://www.youtube.com/watch?v=aN7lt0CYwHg