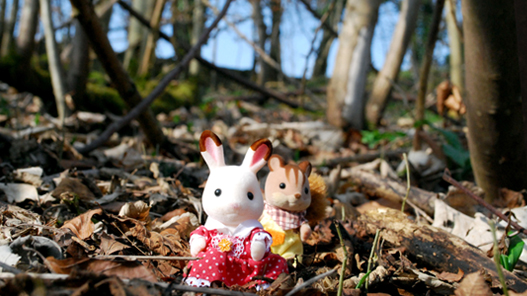 A new children's nature trail featuring our client, Sylvanian Families, is to open at Hatchlands Park, the National Trust property in Surrey, on Friday 1st May, 2015.
This is the first nature trail in the UK to feature Sylvanian Families and is part of the global 30th anniversary celebrations for the toy range.
Free to all National Trust members or paying visitors to Hatchlands Park, the Sylvanian Families Nature Trail leads families with young children through an area of recently planted woodland, prompting them to discover interesting facts about the surrounding wildlife and trees.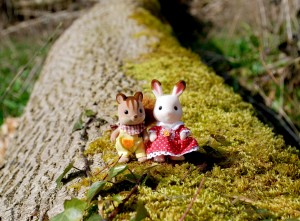 Equipped with an activity sheet collected at the entrance to the park, budding young nature-goers can have fun spotting the familiar Sylvanian characters Freya Chocolate Rabbit and Ralph Walnut Squirrel, who appear on specially designed signs along the trail. The signs provide questions to test children's knowledge of nature, with the characters providing handy, rhyming clues! The answers to the questions can be found on the activity sheets – presented as fun facts about nature – alongside a picture to colour in, a maze to complete, and a spotting guide.
Local chainsaw artist, Steve Francis has also transformed the main Sylvanian Families characters, Freya Chocolate Rabbit, Ralph Walnut Squirrel and Abigail Bramble Hedgehog, into eye-catching wooden sculptures for children to discover along the trail.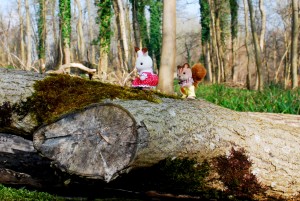 Sally Carnall, a spokesperson for Sylvanian Families, commented:
"We are thrilled to be partnering with National Trust Hatchlands Park to open this new nature trail during our 30th anniversary year. We hope Sylvanian Families fans will love spotting their favourite characters, and that the trail will inspire children to explore and discover nature around them."
Mark Harvey, House Steward at National Trust Hatchlands Park commented:
"Sylvanian Families is incredibly popular with children as well as adults, and its core values of nature and imaginative play fit with those of the National Trust. I am sure this is going to be a hugely successful attraction at Hatchlands Park."