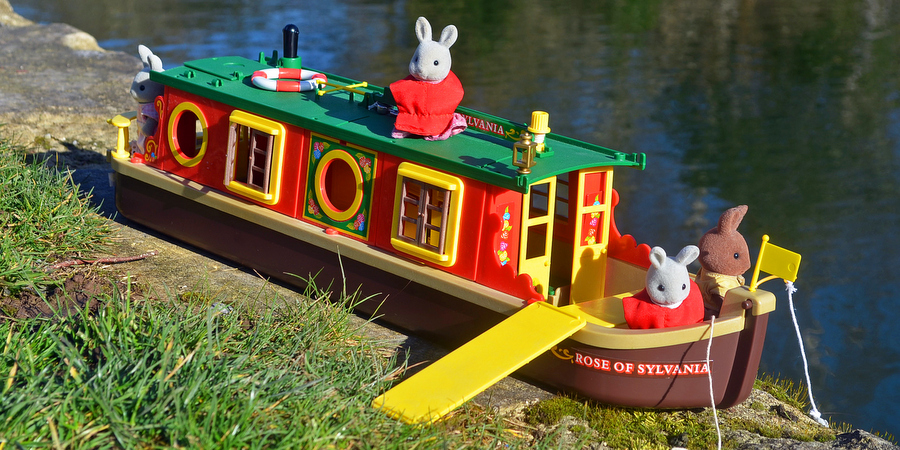 Highlight PR has been shortlisted for two Social Buzz Awards this year – one for Best Use of Promotions/Competitions for its work around Miffy's 60th anniversary, and the other for Best Use of Social Media Advertising for Sylvanian Families.
Now in their fifth year, and organised by The Drum Magazine, the Social Buzz Awards celebrate and reward the very best in social media communications across the UK.
Highlight gets Miffy fans playing pass-the-parcel on Twitter!
The standout activity around Miffy's 60th anniversary was a virtual pass the parcel game on Twitter that Highlight instigated to kick off a day of birthday celebrations in June. #PassMiffyOn comprised a sequence of images which captured every stage of a traditional game of pass-the-parcel; users were asked to retweet the images for a chance to win one of the Miffy prizes hidden between each layer of wrapping.
The hashtag was deliberately chosen for its double meaning; as well as signifying the game, we wanted to encourage die-hard Miffy fans to introduce the character to the next generation.
During the three hour Friday Twitter party, #PassMiffyOn trended in the UK (Source: Twitreach, Trendinalia) whilst the creative aspect of this social activity was noticed by key media, leading to reviews in The Independent, BT.com and The Irish Examiner.
'Remember Us' – nostalgia campaign for Sylvanian Families
To celebrate its 30th anniversary in March 2015, Highlight created a 'Remember Us' campaign for Sylvanian Families involving a mix of activity across social media, PR and events.  The goal was to revitalise the brand for the 'second generation' fans who had the toys in childhood and who are now or soon to be parents.  Social media accounted for 80% of this activity with social media ads forming part of the strategy.
Sylvanian Families was a latecomer to social media, joining in April 2014. This meant that social ads were vital to help the brand 'catch up' with competitors and find existing fans. Vintage products and meme-style images were key to capturing the attention of these users. Despite a modest budget the ads have received more than two million impressions in the last 12 months across Facebook and Twitter and were instrumental in helping the brand accrue an 80,000-large community.
Alison Vellacott, Director of Highlight PR, commented:
"We've had so much success this year celebrating Miffy's 60th anniversary and Sylvanian Famililies' 30th anniversary. It's great to think that both of these classic brands have been revived for a new generation of fans through social media – whether it be through content, competition or ads – these nominations show that we've really worked to develop cutting-edge campaigns to keep these brands relevant for a new generation."