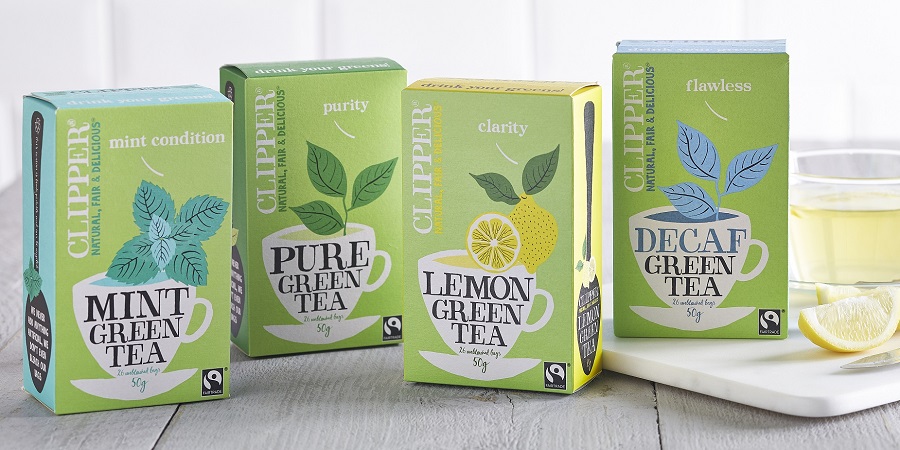 Clipper Teas, the Fairtrade tea brand owned by Wessanen UK, is launching a 'New Year Revolutions' campaign for its green tea range, to encourage consumers to 'turn over a new leaf' in 2016.
The two-pronged campaign will feature a heavyweight outdoor and transport campaign, together with a playful online video, shot using hidden cameras inside Clipper's very own 'Truthful Green Tea Shop'.
The outdoor campaign will reach 90% of adults across London and the South East during January. The captivating YouTube video, which light-heartedly questions some of the processes and ethics behind other green teas, will be shared extensively via bloggers and social media. Clipper expects over 1m people to watch the video during 2016.
The planned activity aims to attract new green tea 'considerers' as well as existing green tea drinkers to the Clipper brand, capitalising on the annual sales uplift that is typically seen within the green tea market in the first month of the year.
Green tea has long been Clipper's heartland. 2015 saw the company add another 100,000 new green tea consumers and grow its total green tea penetration by 15%. [Source: Kantar Worldpanel, 6th December 2015.]
"The green tea market has seen considerable growth over the past three years as healthy living continues to rise up the consumer agenda. But consumer concern over bitter-tasting green tea still remains," said Rebecca Vercoe, Clipper brand controller at Wessanen UK.
"We're looking to address this by introducing an even wider audience to the distinctively light and fresh, Clipper green tea taste profile."
A recent Clipper research study found that the single biggest barrier to green tea adoption was the perception that consumers were not going to like the taste. The company's acquisition campaign looks to challenge this with a range of creative activations focused on taste, as Vercoe explains:
"We believe that the more natural the tea, the more natural the taste. Clipper uses only young leaves and works closely with experienced growing partners to delicately process these, with nothing artificial added along the way. This means light, delicate and refreshing tea, with no bitter after-taste."
"The last thing we want is for new green tea drinkers to buy a green tea and then be put off forever, either because it doesn't deliver on taste or it has a nasty after-taste due to poor processing, artificial flavourings or fortification."
Throughout January, consumers will be able to trial Clipper's range of green tea packs with the reassurance of a 'tastes great or your money back' promotional guarantee. The brand's extensive promotional activity aims to ensure that new green tea drinkers become Clipper tea drinkers this January.
The new outdoor campaign has been created by Big Fish. The Truthful Green Tea Shop was conceived, produced and filmed by Exposure.