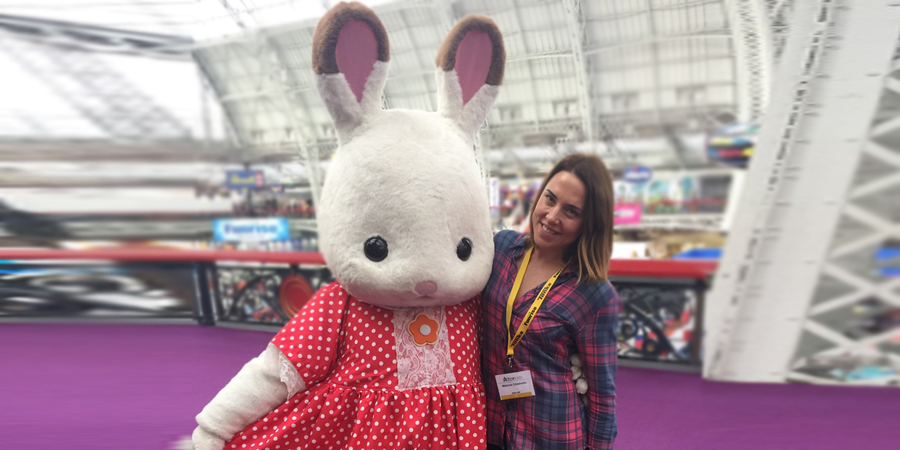 With Dangermouse and Teletubbies making a comeback on TV screens and in toy shops, we were excited to hit this year's London Toy Fair with our 'born in the 80s' client, Sylvanian Families.
Still loved by many, Sylvanian Families is one of a handful of toy brands which has kept to its roots over the last 30 years.  It is all about imaginative play. There's no need for any digital technology. Children set up the houses and shops, 'people' them with their miniature animals, and make up stories about them as they go along.  Simple, fun and engaging. And after a year of 30th anniversary celebrations and outstanding pre-Christmas sales, it seems nothing has changed – it is still very popular with kids across the UK.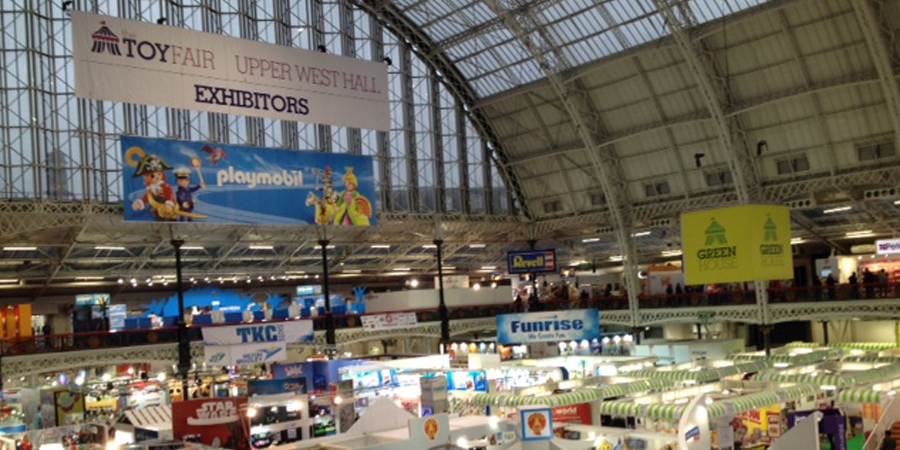 Mel C (if you wannabe my lover…) was clearly one of those fans who grew up with Sylvanians in the 80s. She posed for photos with Freya Chocolate Rabbit, whilst also telling us her kids now love the toy too. The former Spice Girl's visit to Sunday's Toy Fair was reported on the front page of the Daily News – with a mention of Sylvanian Families too.
The nostalgic theme continued on press day with journalists also telling us about their Sylvanian childhood memories as they viewed the new product displays on EPOCH making toys' stand. Emily from Girl Talk remembered naming her Chocolate Rabbit 'Raddish', after a mention in Jacqueline Wilson's book 'The Suitcase Kid'. She used to take Raddish on many adventures.
Emily and her colleague Harriet loved their exclusive Freya gifts, whilst Sarah Lafarge from Netmums reckoned her 8 year old daughter would enjoy the new Sylvanian Families Boutique which won the BTHA's Best New Toy Award (Playsets category) at the show.
We tweeted BBC Radio 1 presenter, Matt Edmondson who popped over to the stand and had a selfie with the EPOCH team – unfortunately Freya & Ralph were getting ready for their big dance so didn't get to meet him.
Sam Loveday from Max Publishing also joined us and took a look at the new licensed Aquabeads including Toy Story, Cars and Star Wars. May the force be with her to feature them!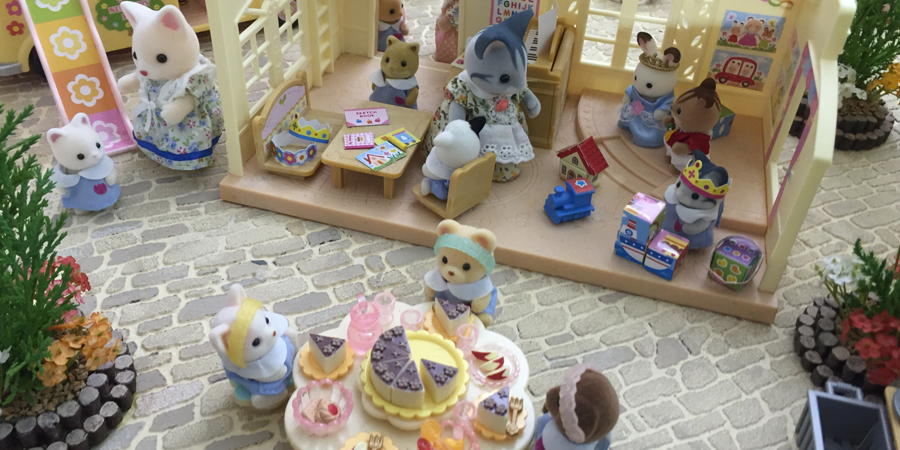 But Toy Fair wouldn't be Toy Fair without the latest gadgets on show, and the BBC's technology reporter Rory Ceflan Jones was having fun seeking out traditional toys which have embraced technology such as the latest Scalextric which uses an iPad to record laps.
We also spotted a new Loom Band machine, which uses an iPad to show each step of the making process. It just goes to show how toy sectors are embracing technology and tablets, despite a recent survey showing 89% of retailers feeling that tech toys should only make up between 0 and 20% of a young child's toy box.
Our Senior Account Executive, Nicole, also walked straight past George Shelley (Union J) who ironically lives in the same village as her! George of the Jungle appeared to be leaving but not without Nicole swooning after him, desperate for a photo of him with the Sylvanians.
To round things off, EPOCH making toys also received a Special Recognition Award, no doubt for a successful 30th anniversary year in 2015 and some fabulous in-store theatre including a Treehouse in the middle of newly opened The Toy Store on Oxford Street.