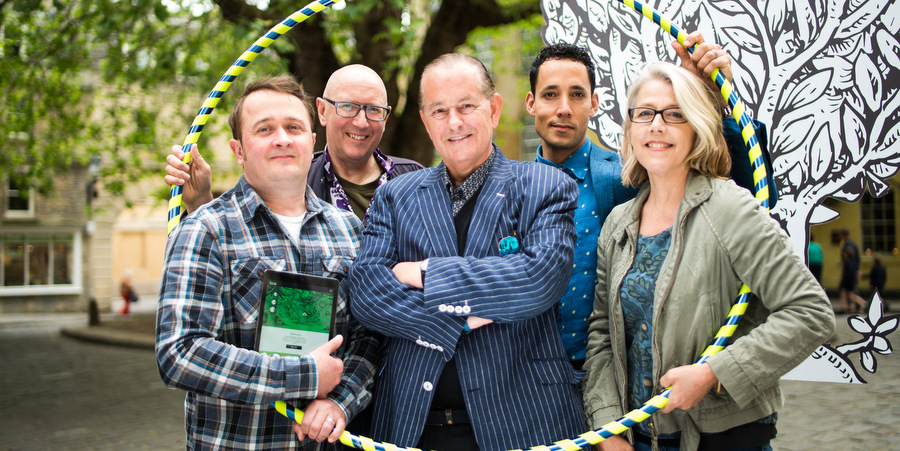 Spaces around Bath Abbey are to be transformed into a temporary fantastical forest and outdoor gallery by a collective of local artists and creative businesses during a free, four-day contemporary arts event on 3-6 June 2016.
Featuring a playful programme of sensory installations, artworks, outdoor theatre and participatory creative activities for visitors of all ages, Forest of Imagination is returning to Bath for its third year.
This year's event is themed around 'Eyes of the Forest', and aims to suggest interesting and imaginative ways of seeing forests and their importance to global ecosystems.
One of the highlights of the 2016 event will be an immersive 'soundscape' inside Bath Abbey created by musician Martyn Ware, a founding member of 1980s bands The Human League and Heaven 17.
A specially-designed augmented reality app will also allow people to unlock a host of 'hidden forests' at the event. The 'Forest Eyes' app will offer three AR experiences around the city, revealing virtual forests and allowing intrepid visitors to journey to new worlds.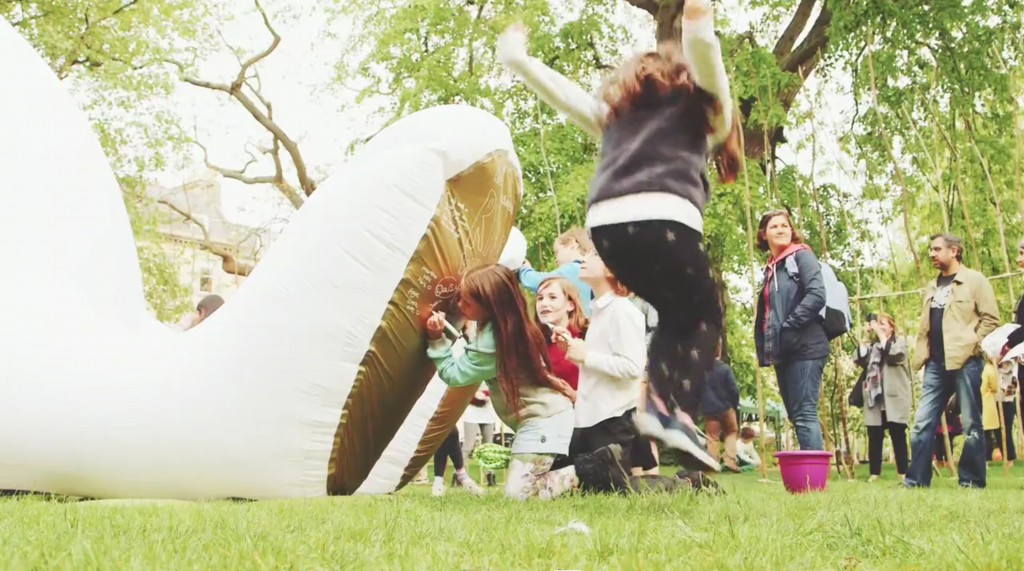 Other exhibits include a forest of giant, inflatable baobab trees to the front of the Abbey that aim to encourage the imagination to travel to the endangered forests of Madagascar. Close to the abbey at Kingston Parade, an outdoor workshop will see the installation of 1,000 living and made trees across the city over the four-day event.
Forest of Imagination is the brainchild of a collaborative team of Bath-based creative organisations, including landscape architects Grant Associates, arts-based charity 5x5x5=creativity, creative consultancy Imaginnovation and architects Feilden Clegg Bradley Studios. Key event partners include Bristol Zoo and Bath Spa University.
Andrew Grant, Director, Grant Associates, said: "2016's Forest of Imagination aims to transform central spaces in Bath into temporary forests that inspire the imagination, and highlight the interconnectivity of forests across the globe. Revealing the contemporary and artistic side of our historic city, the 'Eyes of the Forest' message is also one of environmental conservation that explores people's deep connection with nature."
For more information, visit www.forestofimagination.com or follow @forestimaginatn.