The screening room at London's Charlotte Street Hotel was bustling on Saturday 9 July for the UK premiere of Bottersnikes & Gumbles – a new kids' TV animation series for 6-9 year olds launching on CBBC this month.
Highlight's consumer team worked alongside clients CAKE, Cheeky Little Media and Mighty Nice to run the event. Press, parenting bloggers and their children arrived at 11am, full of excitement and ready to meet cast members including Harry Potter actor Jeff Rawle and Jason Callender from CBBC's 4 O'clock Club.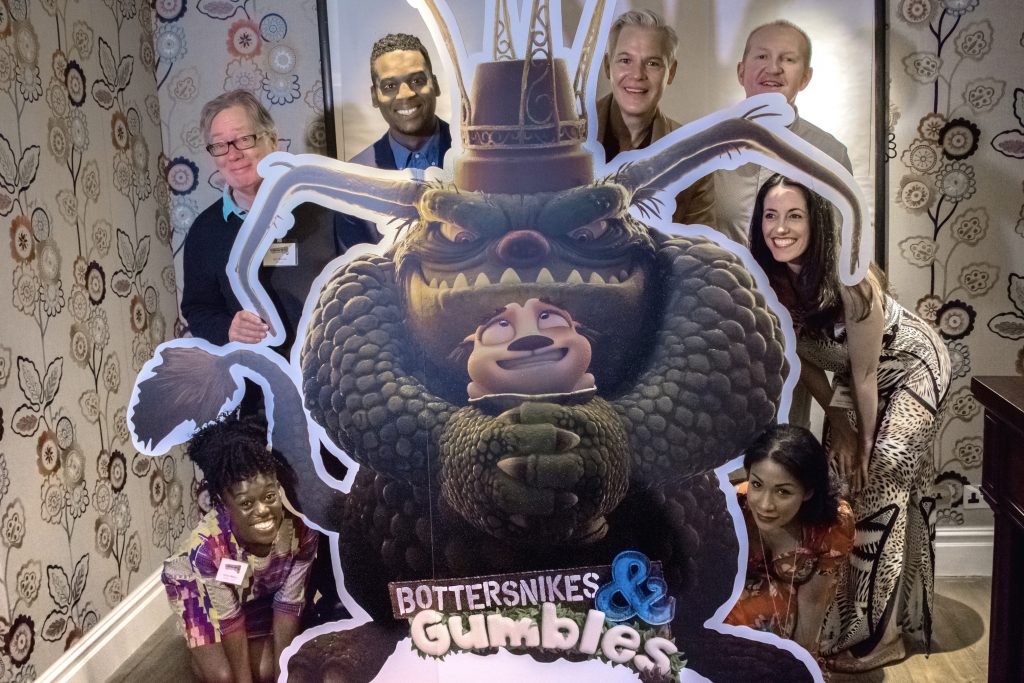 It was then time to watch the first two episodes of the show.  Full of action, suspense and laughs, the series features the charming adventures of the lovable Gumbles as they endure timeless battles against the evil Bottersnikes in a forgotten valley of abandoned junk. The series brings to screen the much-loved 1970s classic children's books by Australian author S.A. Wakefield, illustrated by Desmond Digby.
Kids' initial reactions included "It was brilliant!" and "I loved it".  These were caught on camera for a vox pops film, due to be released on the programme's social media channels prior to first transmission.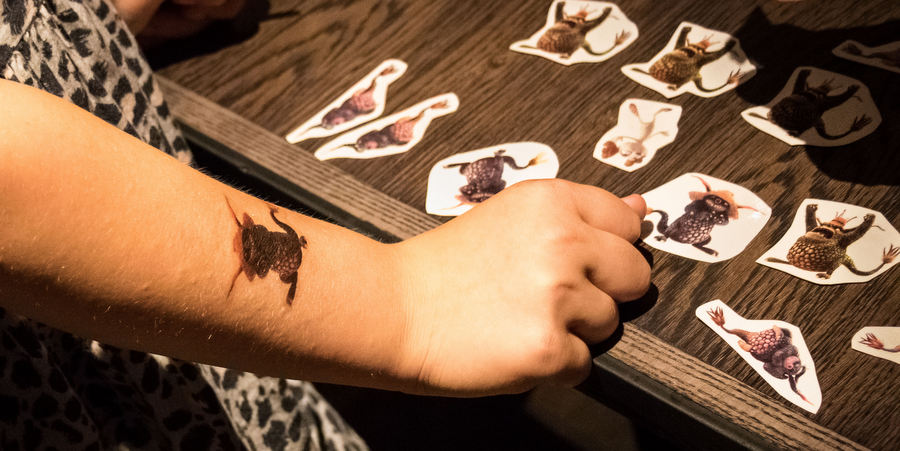 Afterwards, under the guidance of director Jim Le Fevre, children were able to have a go at making animation themselves. Once they'd coloured in a disc of sequenced images of either the Bottersnike monsters or the Gumbles, Jim used his Phonotrope – a live action camera and record player – to bring to life each kid's disc on screen, much to their astonishment and delight.
With character tattoos and masks to wear, as well as goodie bags containing the new Harper Collins edition of the classic stories, there were plenty of very happy mini Bottersnikes and Gumbles wending their way down Charlotte Street on Saturday afternoon.
Bottersnikes & Gumbles makes its big debut on CBBC on 25 July at 6pm. For a taster of what's to come, be sure to take a look at the trailer.