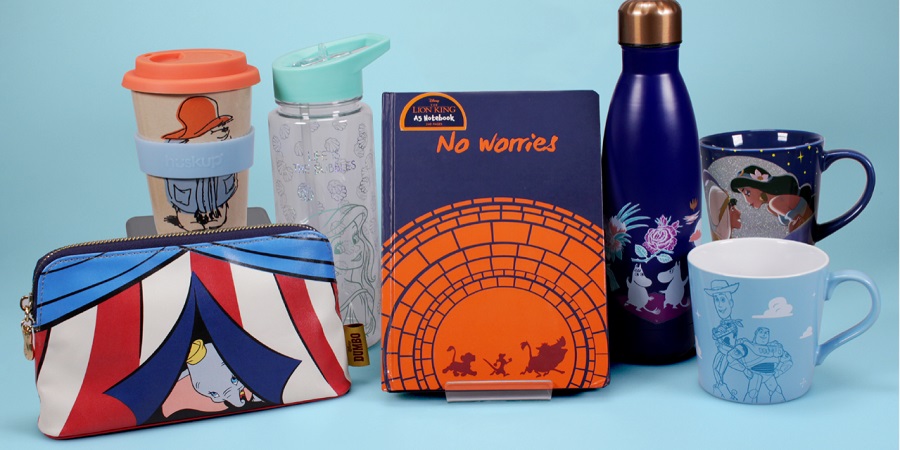 Bath-based Half Moon Bay – a market leader in licensed giftware for well-known entertainment brands such as Harry Potter, Disney, Marvel and Star Wars – has appointed licensing PR specialist Highlight to manage its national PR in 2019.
The appointment comes as Half Moon Bay readies for a major relaunch to the gift trade at this year's Spring Fair (NEC, 3-7 February) where it will unveil a much broader portfolio of product ranges featuring classic styles for the latest blockbuster entertainment franchises, set to launch around this year's theatrical releases. The company will also be exhibiting for the first time lifestyle homeware products under its recently-acquired brand, Shruti, plus new publishing gift formats under its newly-created imprint, Ice House Books.
Highlight's role involves generating national press coverage across Half Moon Bay's whole portfolio, from best-sellers such as the Harry Potter Marauder's Map heat change mug to new bamboo lunch boxes, stationery, bags, keyrings and 3D mugs all themed around the upcoming launches of Captain Marvel,  Dumbo, The Avengers, Game of Thrones (Season 8), Aladdin, Toy Story 4, plus the live-action remake of The Lion King. New lifestyle ranges include homewares and accessories featuring RHS Irises and Hellebores, illustrations from 'May The Thoughts Be With You' creator Charlotte Reed, plus designs from Planet Cat.
Alison Vellacott, Director of Highlight PR, comments:
"Half Moon Bay is well known in the giftware industry for its innovative licensed ranges. Highlight has over 20 years' experience in licensing PR, so there's a natural fit between us. This is an exciting time in Half Moon Bay's evolution, and we can't wait to start promoting all their new ranges of topical and attractive gifts to national consumer media."
Peter Thompson, Managing Director, Half Moon Bay, said:
"2019 is an exciting and busy year for Half Moon Bay, the recent acquisition of Shruti and launch of publishing imprint Ice House Books makes our partnership with Highlight even more crucial. Our goal is to drive consumer awareness for our ranges and products and we feel with Highlight's experience they are best placed to achieve this, even better that they too are based in Bath."