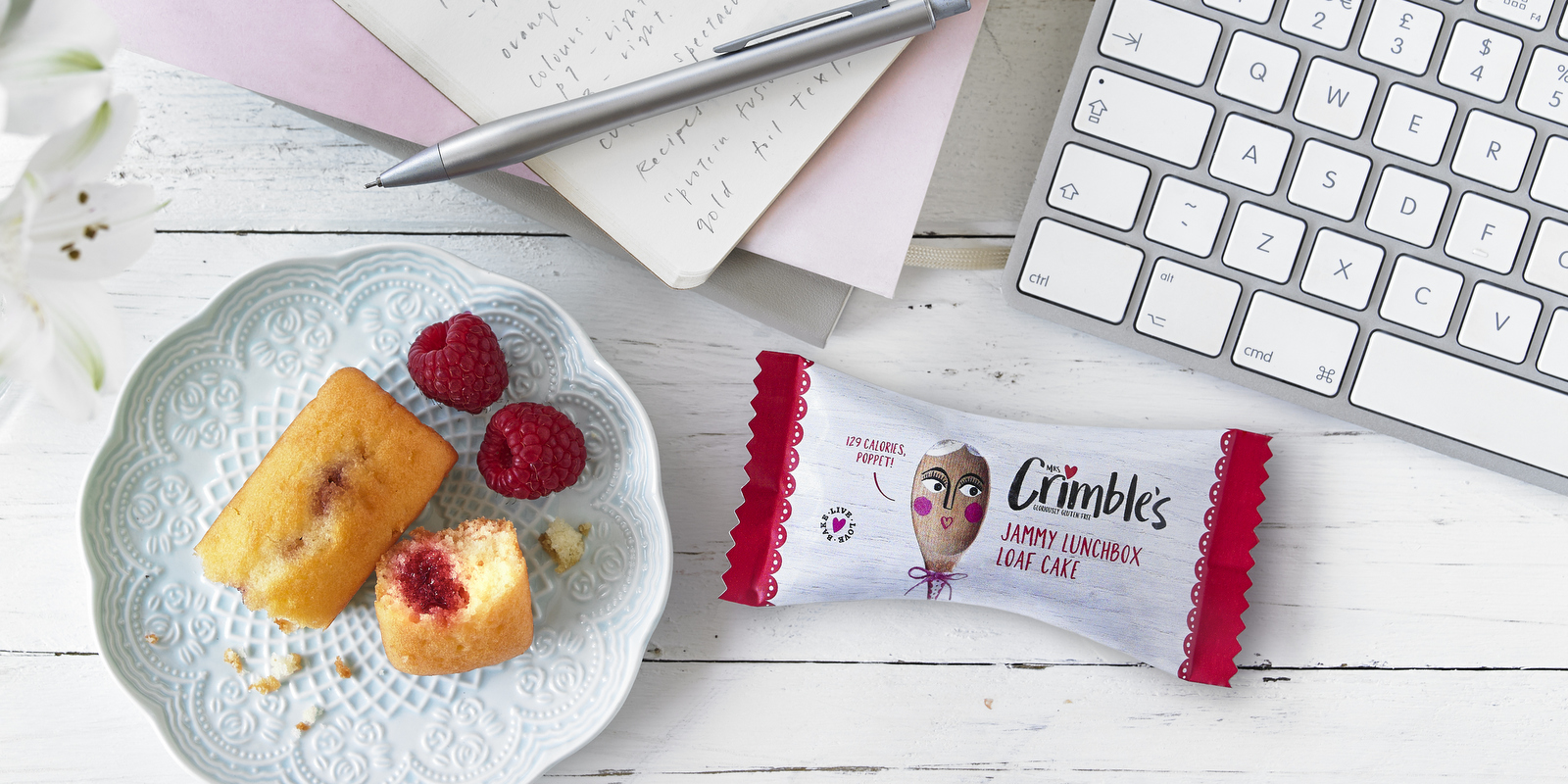 Wessanen UK, the pioneering healthy food company, is set to launch convenient, gluten-free Lunchbox Loaf Cakes under the Mrs Crimble's brand in two delicious flavours; Jammy and Double Chocolate.
Initially launched into Tesco stores in the Free From aisle, the new Loaf Cakes are portion packed and calorie counted to promote a balanced diet that's gluten-free but still allows consumers to enjoy a tasty treat.
The new Loaf Cakes are packaged in a box of five individually wrapped cakes (RRP £2.50/ 150g). With a deliciously moist and light texture, the Loaf Cakes are great for on-the-go snacking and were created to help adults looking for a portion packed sweet treat between meals.
At under 130 calories, the Double Choc sponge cakes include chocolate chips and a chocolate flavoured gooey centre, while the Jammy Loaf Cakes feature a fruity raspberry filling. In line with Mrs Crimble's brand focus on creating great tasting free-from goods, both new additions are gluten-free.
The launch is being supported by in-store POS and digital display ads to drive traffic to the Tesco online shop later in the year. Mrs Crimble's will also create a social media marketing campaign and amplify its reach through the brand's existing partnership with influencer Matt Adlard who has over half-a-million followers on Instagram alone.
Bryan Martins, Marketing Director at Wessanen UK, comments:
"We believe the key to well being is all about balance and through the new Mrs Crimble's Loaf Cakes we can still let consumers enjoy a bit of what they fancy. Mrs Crimble's is focused on making great-tasting, Free From snacks that are accessible to all, and the new Mrs Crimble's Lunchbox Loaf Cakes fit in perfectly with this."