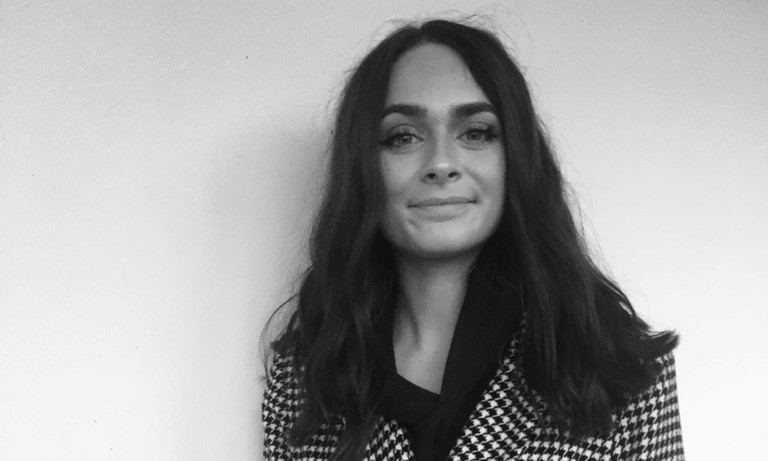 When I was asked to write this blog about 'breaking into PR', I thought… gosh!
I only realised that I had finally 'broken into PR' when I was on the other side of a careers fair table last week, giving advice to uni students about how to get into the PR industry.
I only graduated a few months ago, and suddenly realised how quickly my life has changed from eager student to ambitious Junior Account Executive.
I can't remember where I heard this, but it stuck with me, and I hope that it stuck with the students I told it too as well.
You have to make your own opportunities. 
When I was at university, I spent time outside of my course trialing new creative ventures; blogs, interviews, illustrating, getting industry advice and talking with professionals via LinkedIn etc. In the end, it all amounted to a portfolio that I proudly attached to my CV.
It paid off (according to my boss) and is what made me stand out.
Little did I know when accepting the job offer at Highlight PR, that I would instantly be met with so much potential for personal growth and room to learn. I have been pushed to think creatively as well as strategically. Learning about reporting, pitching, organising, creating, and collaborating.
I have been involved in plans and conversations with influencers, journalists and broadcasters (which has completely, yet positively, pushed me out of my comfort zone).  I've had the pleasure of talking to – and meeting – exciting clients across our Toys & Family, Licensed Characters, and Food & Drink portfolio. In four months, I have been able to travel to different parts of the country to see how Highlight PR unquestionably impacts brands and businesses.
If there's one over-arching thing I've learnt, is that PR is a storytelling and writing job!  It's also a dynamic and fast-paced environment, so if you're interested, get your seatbelt on and prepare to learn more than you thought you ever would in a short amount of time. Most importantly, come armed with enthusiasm, creative ideas, and fresh thinking, and be ready to surprise yourself with just how much the industry has to offer.
To round up what I've learnt so far (which is a lot) here's my top 10…
Every day is different in PR
PR is a fast-paced environment (and coffee is essential)
It can be both mentally and creatively challenging, but so worth it
You must come armed with positivity
You have to be organised
When you think you've double-checked, check again
Always come to the table with suggestions and solutions
Everything you think you know from university about the industry, think again
Working with motivated people makes you motivated too
Try to learn as much as you can, from as many people as you can in the process
I hope my insight has been helpful. Again, it feels very surreal to be writing this type of blog, but how wonderful to reflect on all that PR has taught me in such a short amount of time.