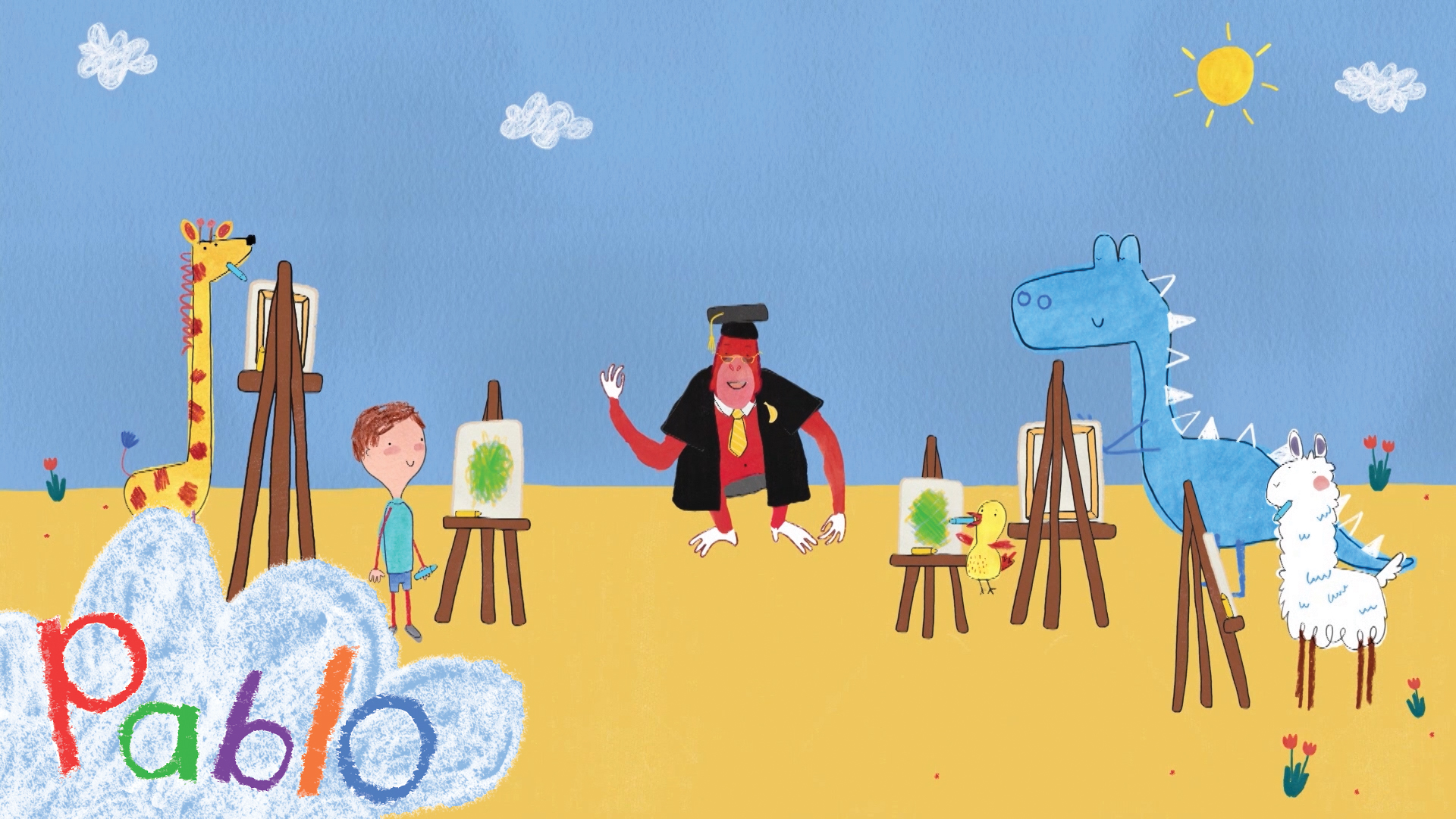 April marks World Autism Acceptance Month.
To mark this year's event, we're helping our client Paper Owl Films launch 'the Pablo Academy' – a work experience scheme specifically aimed at neurodivergent wannabe animators.
Since 2017, the Northern Ireland production company has been working with an autistic writing crew and cast on its award-winning CBeebies series Pablo – the story of a boy with autism.
Paper Owl Films recognises that neurodivergent minds offer a unique, highly creative approach to animation yet are currently underrepresented in the industry, often finding it hard to get their first break.
The 'Pablo Academy' seeks to redress this situation.
Supported by the BFI, the scheme is open to any neurodivergent person over 18 years in the UK who is interested in a career in animation.
Two successful candidates will be offered six-week work placements every year – starting in May/June this year. They will work alongside Paper Owl Films' production teams either at their HQ in Belfast or remotely.
Placements will be paid or unpaid depending on the individual's circumstances, which will be assessed after the applicant has been appointed.
Paper Owl Films has made the recruitment process as accessible as possible – with a How to Apply session happening on Zoom (recorded and transcripted), plus a simple application form.
It has also partnered with Specialisterne – an international organisation providing guidance on ensuring equal opportunities within the labour market – to ensure each candidate gets the most out of their placement and that the company's processes and systems are fully accessible to individual needs.
But the Pablo Academy is not just about work experience.
Each candidate is who successfully completes their six-week placement is guaranteed a job interview for an animation role on one of Paper Owl Films' broadcast productions within 18 months of graduation.
Gavin Halpin, MD of Paper Owl Films comments: "We celebrate all kinds of minds here at Paper Owl Films. We value neurodivergent talent and we want to attract it to our industry. The Pablo Academy is designed to make that first step – obtaining vital work experience – more accessible so we find and unlock people's creativity which until now may have been suppressed due to barriers to entry."
Jennifer Smith, Head of Inclusion at the BFI, said: "The BFI are delighted to lend their support to the Pablo Academy. A great opportunity for aspiring animators who identify as neuro-divergent, but also recognises the importance of mentorship in supporting, nurturing and developing the next generation of talent joining our industry."