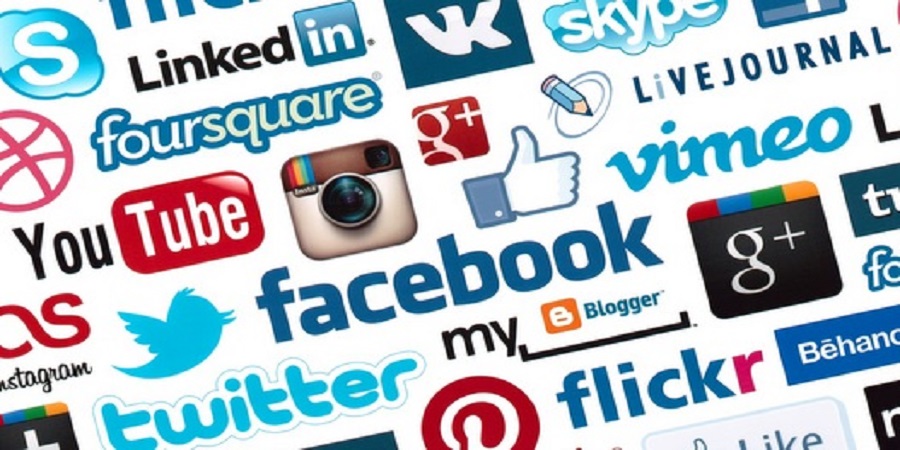 Any savvy social media marketer worth their hashtag will know that the most valuable route for a social media competition is to encourage fans to both engage with and create content for your brand.
Whilst participation does require more effort from the user, it is ultimately more valuable for both the brand and the consumer. Whether it's tweeting in their own brand stories, taking their own photographs and uploading them to Instagram, or filming their own videos and putting them on Vine, the best way to engage with your fans is to encourage them to not only engage with your content but to create their own brand content!
Here are 5 social media competitions that have caught our eye:
Marks & Spencer's #PetsWithSparkle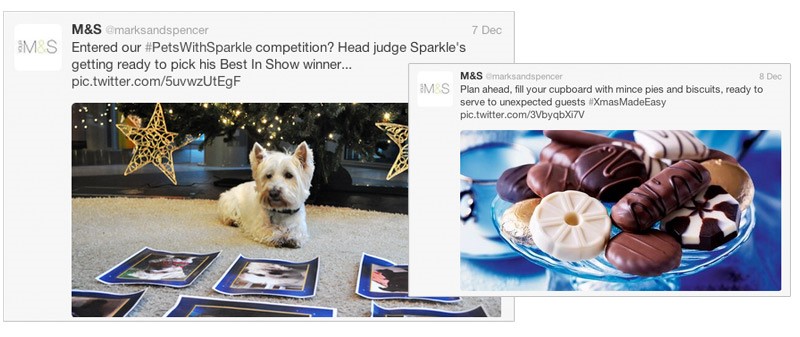 This isn't just any social media contest, this is a Marks & Spencer social media contest…
Last Christmas, as a follow up to the much-loved television adverts-verging-on-short-films, the quintessentially British store used social media to encourage user interaction with the brand. The adorable #PetsWithSparkle competition encouraged Twitter users to send in festive photos of their pets and ended up receiving 10,000 entries. Pet owners are always posting pictures of their beloved four-legged friends on social media, and this was a fun way to capitalise on that.
According to M&S's Head of Social Media, not one of the entrants ever asked what the prize would be if they won – what a success; fans eager to participate without being drawn in by a prize (which incidentally was a doggy spa day for the pet and owner).
Marks & Spencer kept the tone fun and festive rather than blatantly pushing people to buy products, which can be very much a turn-off for consumers.
Jamba Juice's YouTube Dance Off
Last summer, juice brand Jamba Juice launched a dance-off on YouTube, in which it encouraged fans to show how they 'Blend in the Good™'. The juice brand offered up trips to New York City, Los Angeles and San Francisco, as well as a $100 Jamba Juice gift card in exchange for the best dance videos – what an incentive! People love to show off their skills, and who doesn't want a free holiday?
You need only search for the hashtags #JambaJuice and #BlendInTheGoodContest on YouTube to see how much traction this contest gained.
Dunkin' Donuts IceDD
Vine, the (not so) new kid on the social media block, isn't just for sending snapshots of your day to your mates – brands can incorporate the platform in their social media strategy to create engaging, relevant content.
Not long after Twitter's video sharing app launched, Dunkin' Donuts dipped its foot in the water with a Vine video contest. Dunkin' Donuts encouraged fans to create a Vine which expressed how its newly launched Iced Coffee put a spring in their step. Entrants had to post their Vines with the hashtag #IceDD, and the prize was free Dunkin' Donuts Iced Coffee for a year.
Chipotle's "Wrap What You Love"
An oldie (a golden oldie, you could say?) but a goodie! To celebrate its anniversary, and to communicate the company's commitment to using the best ingredients, Chipotle wrapped its burritos in gold foil for a limited time. Fans were encouraged to follow suit and wrap what they love in gold foil and post the images on social media. In doing so, they were in with a chance of winning $10,000.
After just one month, the microsite racked up a staggering 1.23million unique visitors, 96,000 votes, and 1349 photo submissions.
Sylvanian Families' #SylvanianSummer Photo Competition
We don't like to blow our own trumpet (much), but the #SylvanianSummer social media competition which we launched last summer on behalf of iconic brand Sylvanian Families was a resounding success. Encouraging parents and children alike to take photos of their Sylvanians enjoying their summer, and then send them in via social media, the competition had nearly 500 entries.
With an £1,000 Forest Holiday as first prize, the competition encouraged users to stick to the Sylvanian Families founding principles of nature, love and family, and get outside to work together to enter. Response to the competition was amazing, with users even getting in touch to say thank you for making them go outside and play with the toys as a family! Result!
Take a look at our Behind The Scenes: Sylvanian Summer blog post for more insights and tips!