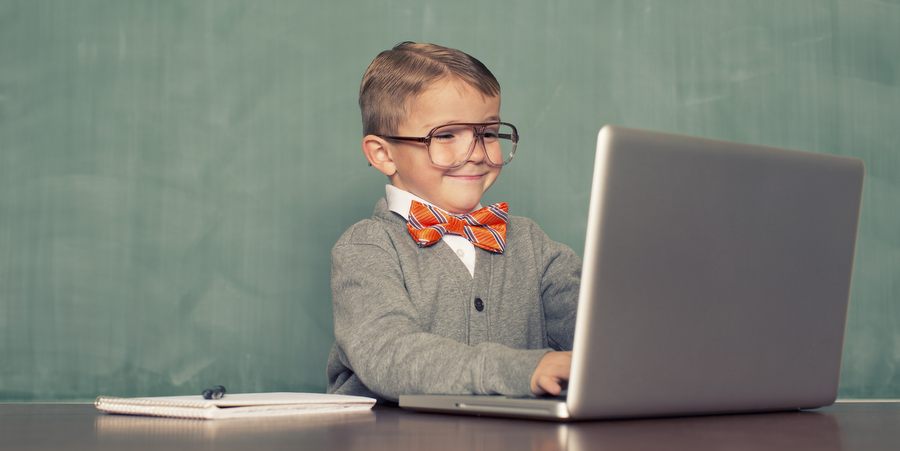 The humble blog is now an essential part of the marketing mix. Increasingly, brand owners and B2B marketers are recognising the commercial benefits of business blogging – but just why is it so valuable? 
The days of the blog being seen as little more than an online diary are now long gone. Once considered to be a nice-to-have from a corporate communications standpoint, today blogging is one of the most powerful tactics within the content marketing toolkit.
A commitment to building and maintaining a regular blog really can deliver remarkable returns.
It's crucial to search success
Let's begin with a couple of stats that may shock you: companies with active blogs receive a staggering 97% more links back to their websites, and generate 55% more site visits[i].
Producing fresh, unique and regular blog content is now fundamental to search success. Google, the search engine of choice for most web users, places huge importance on premium content. It needs to: its continued success hinges on providing users with the information they're looking for, fast.
Companies that take the time to commit to regularly developing compelling, keyword-optimised content that clearly addresses user needs are reaping the SEO rewards and will continue to do so.
It starts a conversation and feeds your sales funnel
Fact: A regular blog provides B2B marketers with 67% more leads compared with those that do not[ii].
Blogging is a proven and effective method of drawing leads into your sales funnel. With an average of 80% of daily blog visits coming from new visitors[iii], it's a great way of boosting initial brand awareness and opens the door to converting these leads into customers through further nurturing.
A commitment to publishing valuable content consistently – particularly on topics that your target audience is actively searching for – will pay off in the long run.
As well as blogging regularly on topical issues and industry trends, a focus on producing valuable 'evergreen' blog content will ensure that you regularly pique the interest of new leads, drawing them to your site.
It allows you to reach the right audiences – and attract the best
A regularly-updated business blog is a great way to keep your customers up-to-date on latest company developments and to share industry best practice. But there's also another big benefit that's sometimes overlooked.
Blogging provides the perfect platform to showcase your brand's personality and company culture in a less formal fashion than other channels. This is hugely important when it comes to attracting the very best talent to your company.
A blog that clearly positions your business as both an industry expert and an inviting workplace can serve as a highly-valuable recruitment asset, selling your company to the right talent.
It builds credibility, educates and adds value
Blogs are the 5th most trustworthy source for information on the internet[iv], with greater credibility than brand websites. There's a very good reason for this. The most successful blogs are those that strive to add value through offering up educational thought leadership content.
This is very much at the heart of business blogging success. Blogs should be written with a clear target audience in mind, and should be used to educate and position your brand as an expert in its field. Taking the time to do this will have far more impact than pushing an obvious sales agenda.
It's a great investment of time
The ROI of business blogging and other inbound marketing methods is substantial, generating leads that cost an average of 62% less than leads generated via outbound methods[v].
Developing and maintaining a blog certainly requires investment – building a content calendar and regularly publishing topical and valuable blog posts all takes time, of course. But that investment of time is more than worth it given the return that blogs can offer.
Blogs that post daily get more than 5 times more traffic than those that post weekly or less[vi], so it's well worth considering manageable ways in which you can post regularly to benefit fully from the substantial search potential.
Want to stand out from the crowd?
Our team of content marketing specialists at Highlight regularly pen B2B blog content for a range of firms, helping these businesses to reach the right people and attract crucial website visitors.
Get in touch and learn how we can help you.
[i] http://www.business2community.com/blogging/10-unbelievable-statistics-sell-boss-business-blogging-0903221
[ii] http://blog.hubspot.com/marketing/business-blogging-in-2015
[iii] http://www.rightmixmarketing.com/right-mix-blog/blogging-statistics-2015/
[iv] http://pamorama.net/2013/03/14/blogs-influence-consumer-spending-more-than-social-networks/#.UUIWiVfp_Xt
[v] http://www.business2community.com/blogging/10-unbelievable-statistics-sell-boss-business-blogging-0903221#qEAVZTezSDoXPGku.97
[vi] http://www.rightmixmarketing.com/right-mix-blog/blogging-statistics-2015/