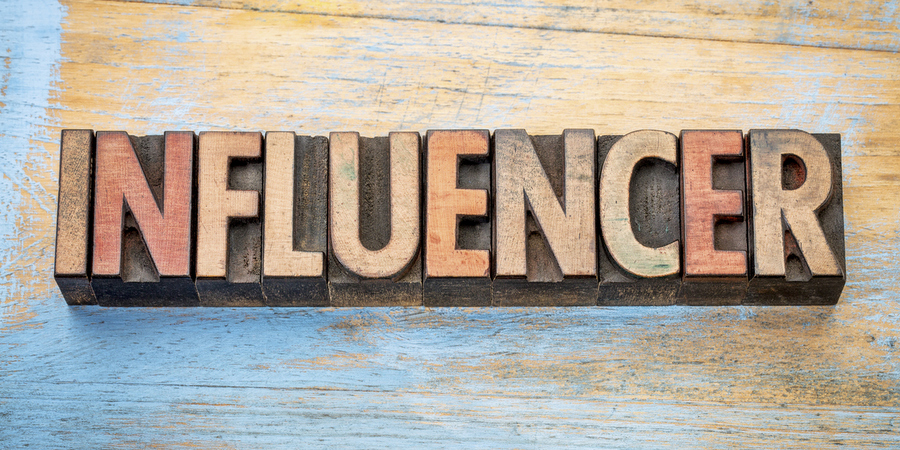 One of the fastest-growing online customer-acquisition channels, influencer marketing is now hugely, well, influential. 
It can be very powerful, when done right.
But it's a bit of a minefield out there – and with so many 'influencers' going head-to-head in the very crowded social media arena, where do you begin?
Start strong with a rock-solid brief
First things first: be sure to take time to think carefully early on about what success looks like. Your brief should be detailed enough for an influencer to create on-brand content without the need to ask many (or any) questions.
Great influencer briefs tend to include: key brand messages (what to say and what to avoid), campaign dates, desired social platforms and hashtags, target audiences and, of course, the available budget.
A firm understanding of where and by whom you want to be seen, the type of creative content you're after, and how much you're willing to invest, makes all subsequent conversations so much easier.
Get to really know your influencers
Choosing to partner with an influencer is an important decision, and one not to be entered into lightly. When searching for your next influencer, always think: is this person a good public ambassador for my brand?  Does any of their previous work suggest a possible conflict? Is their audience my audience?
Time following your influencer's social activity, engagement levels and content is always time well spent. Use this to really drill into how their community responds to their posts, and then imagine your brand as part of that conversation.
You'll soon know whether it's a good fit for you or not.
Ask: is your influencer truly 'influential'?
When you think you've found an influencer that seems like a good brand fit, don't shy away from asking the important questions.
How successful has the influencer previously been at creating branded content that has worked? Does the influencer consistently behave in a manner that you'd wish to associate your brand with? Can this influencer deliver on your reach and engagement expectations, based on past success? And do they have an authentic and trusted voice?
If you're happy with your answers, then you should be ready to agree terms and begin crafting content together.
Work collaboratively
Your influencer will have built their reputation – and loyal following – based on their creativity and unique voice. That's exactly why they were on your radar in the first place!
But when you have got your influencer(s) on board, always remember that it's a partnership and you have to be happy with what's created. Without stifling creativity, it's important to be vocal if a piece of content might not be right for your brand. Mutually agreeable content guidelines, shared upfront, means you can be confident their creative output is also going to be right for your target audience.
Put a clear approvals process in place
Authentic and true voices tend to shine through when there is minimal brand involvement in influencer content. But, of course, all brands must carefully protect their image, and make sure that any posts produced in partnership strictly adhere to advertising guidelines, not misleading consumers.
A clear content auditing process will ensure that any influencer content must pass through several layers of approvals before going public. This is the safest route for all involved.
But while it's natural and sensible to want to review content first, be wary of making revisions where possible or run the risk of diluting the authentic voice. It all goes back to the beginning – if you have provided your influencer with a great brief early on and chosen well, then great, genuine content should follow.
Highlight helps lifestyle brands and food and drink companies alike to be seen, heard and talked about through our integrated PR, content and social approach – and works closely with influencers to reach new audiences. If you need support to tell your story, drop us a line and let's get started.