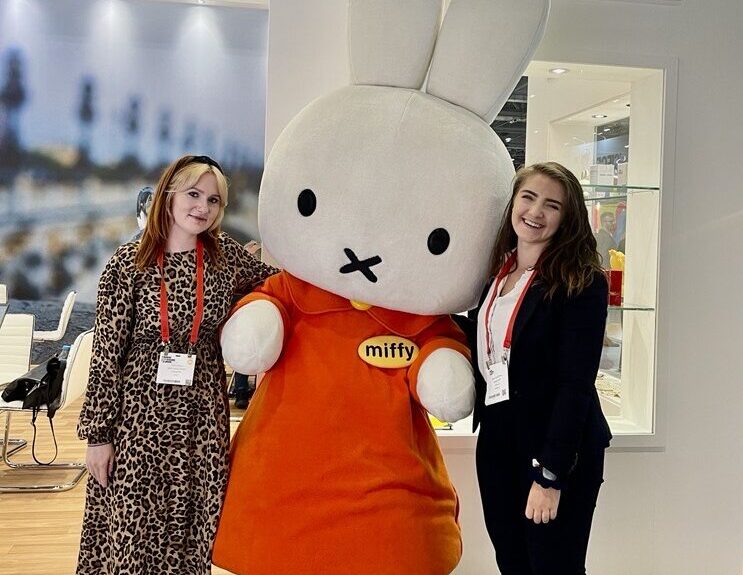 This September, Brand Licensing Europe (BLE) was back with a bang at ExCel London.
The annual event brings the industry together for three days of deal-making, networking, events and trend spotting.
IP owners, licensing agents, licensees, retailers, suppliers, and industry media – literally everyone is there…. Including Highlight's consumer team who were on-the-ground meeting existing and prospective clients, as well as checking out what will be hot (and not) next year.
The first thing the team noticed was the levels of experiential activity – exhibitors had really stepped up a gear to bring to life their brands and create that all important 'wow' factor on their stands.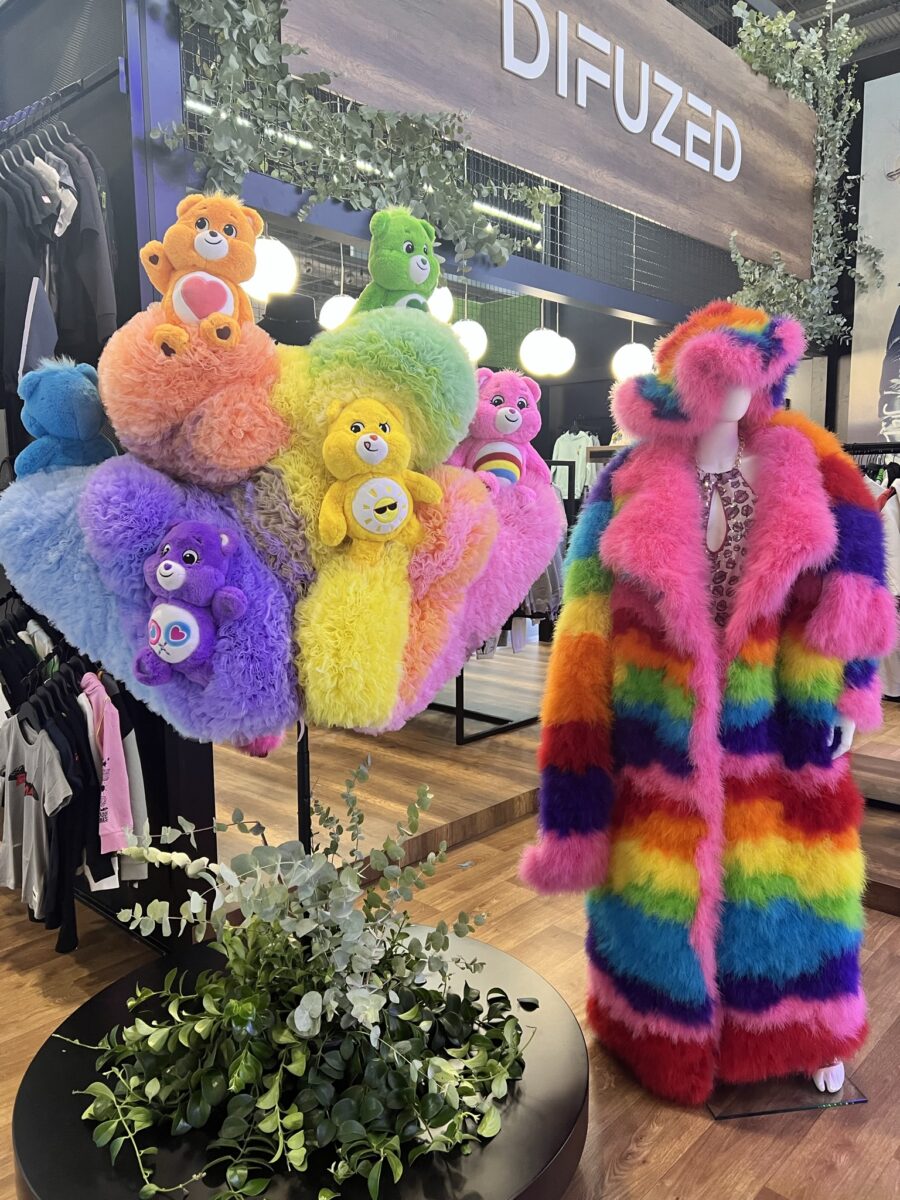 Jazwares's sofa built from Squishmallows toys and Pokemon's 'Pokewall' with a giant Pikachu flying overhead…. These were just a few of the Highlight team's favourite activations.
Nine fashion shows – held over the three days within the exhibition hall – added a 'live event' feel to the trade show.
The catwalk shows also brought to life BLE 2022's core themes: sustainability, diversity, equity and inclusion.
First off, Black Lives Matter's catwalk show was entitled Culture and Unity and celebrated extraordinary Black and LGBT+ designers, apparel, models, performers and crew.
And then the fashion show from Barbie– arguably the ultimate fashion icon in toys – cemented the brand's position as a cultural beacon of diversity and representation.
From a client perspective, our very own Betsy worked on the Miffy stand during the show, managing the welcome desk.
Busy throughout, Betsy witnessed first-hand the continued popularity of this classic character – with a huge amount of interest from retailers, licensees and potential collaboration partners.
Our outtake? Alongside their contemporaries, nostalgic and heritage brands remain an integral part of the licensing landscape.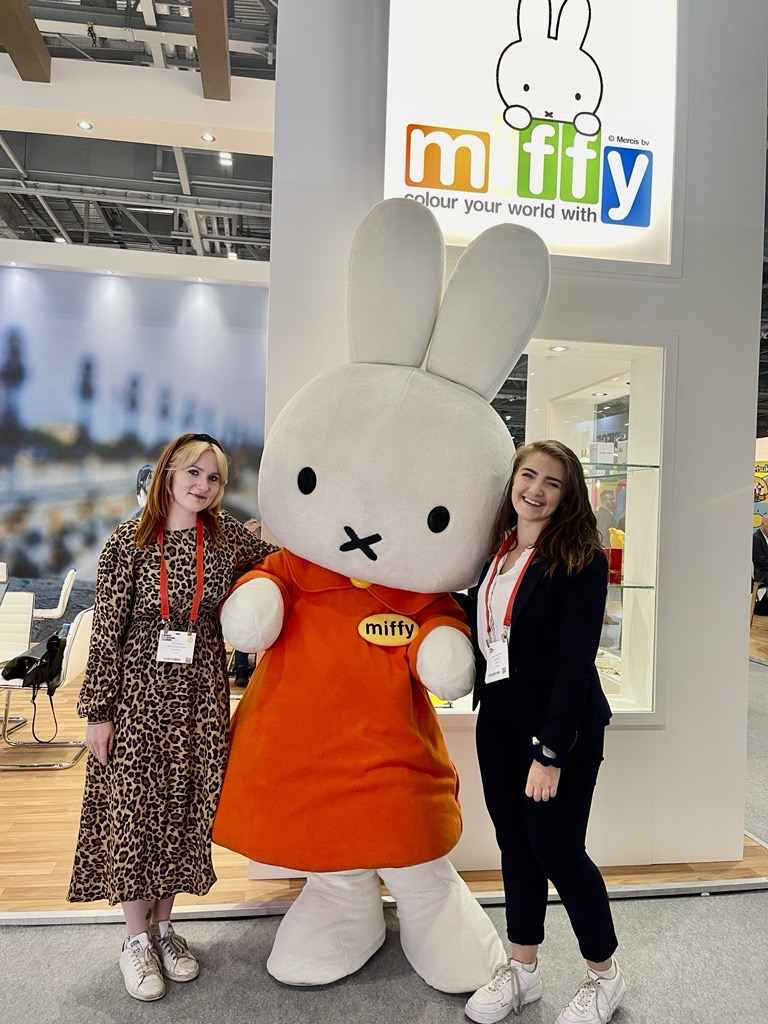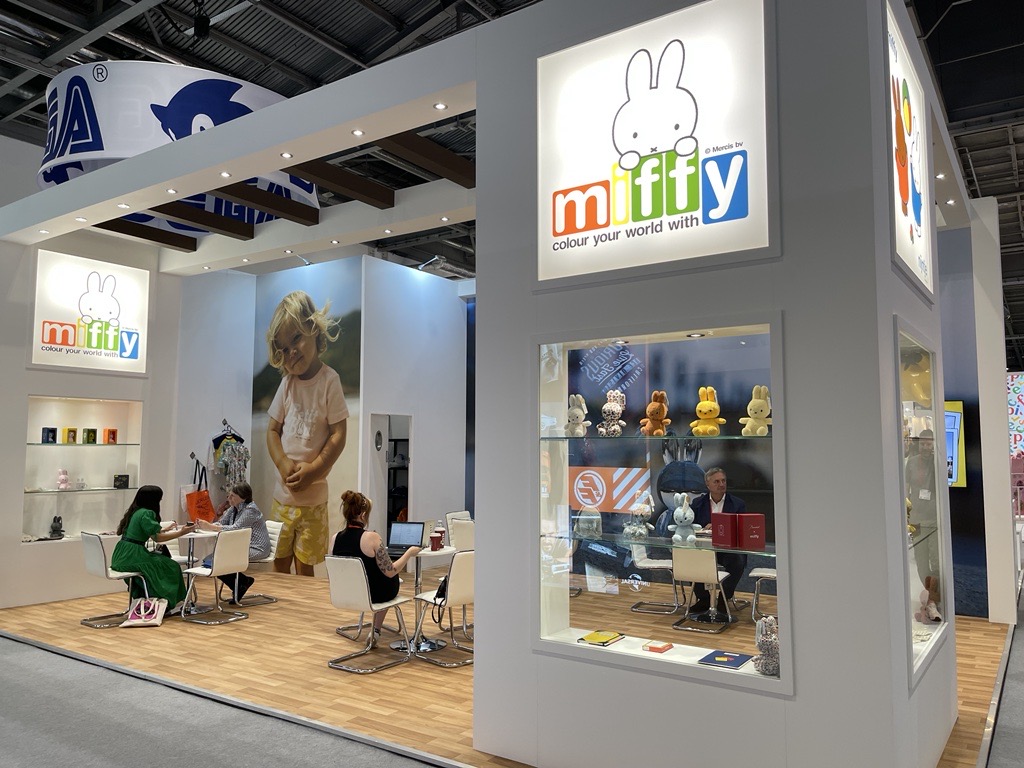 Day three – Thursday – was Day of Purpose, with a keynote speech from Caroline Petit, Deputy Director from the United Nations Regional Information Centre. Caroline argued that sustainability is not a limitation but a trigger to creativity….
And judging by the incredible catwalk show that followed her speed from Junk Kouture – a young design collective of students aged 13 to 18 who create apparel from recycled materials – she was not wrong.
This BLE definitely felt different this year.
It is now a show that reflects and resonates with the big issues going on in the world, and it seems this $300billion global industry can no longer ignore those issues, particularly given the power that brands and IPs have to influencer their audiences.