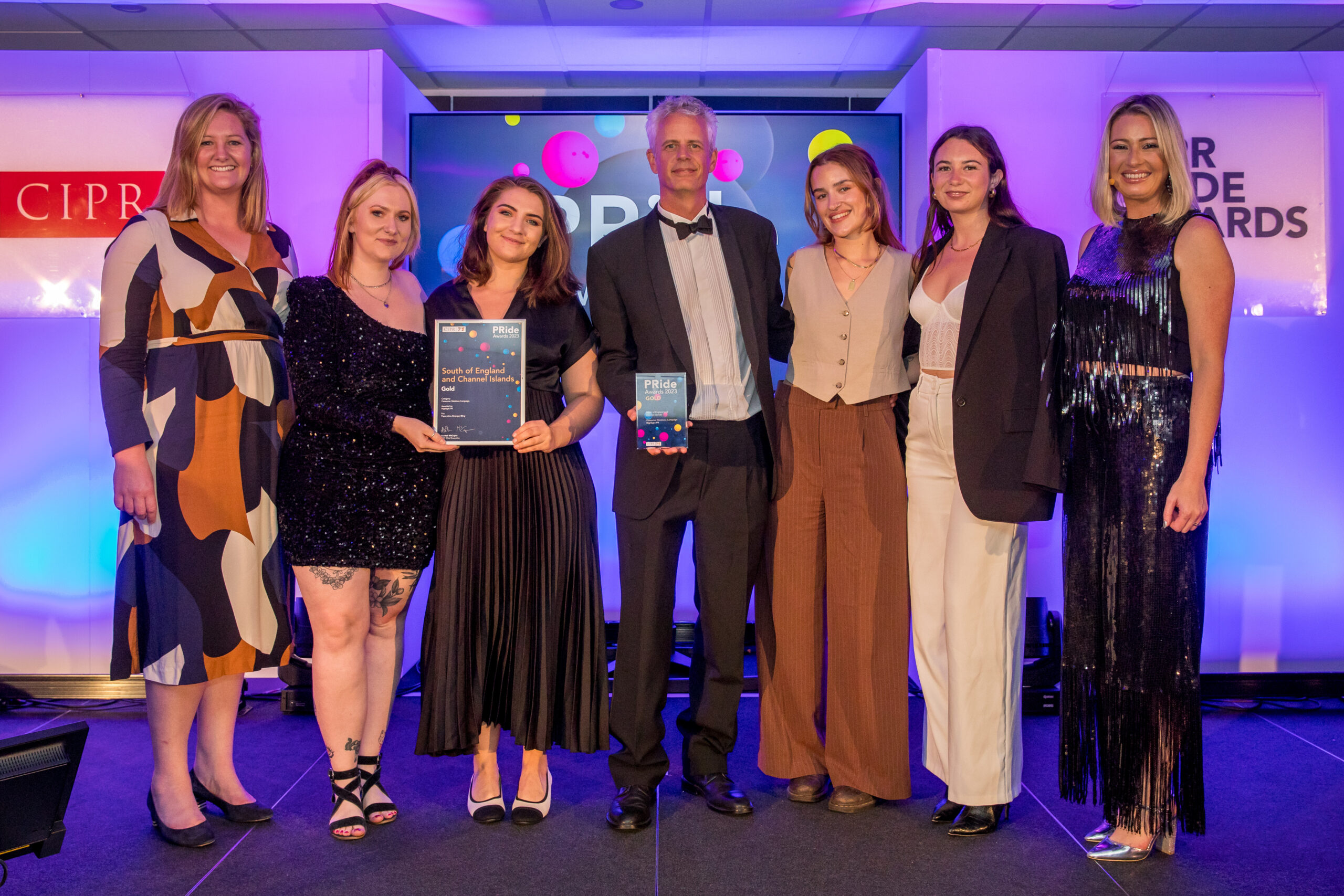 It was another golden night for Highlight at this year's CIPR South of England & Channel Islands PRide Awards, where we scooped two Golds for Best Consumer Relations Campaign and Best Integrated Campaign.
For Best Consumer Relations, our Stranger Bling campaign with Papa Johns International was applauded by judges for a "creative idea that was innovative" which "allowed a focused strategy that worked on several channels" – smashing targets across the board.
Our brief was to create something new and different to reenergise demand for Papa Johns' Halloween menu and content series in its tri-annual roll-out across 44 markets.
Our first challenge was how to cut through with time-poor Gen Z and make Papa Johns their brand of choice during Halloween. The answer lay in the global Stranger Things phenomenon and its season 4 return, which was the no. 1 streamed Netflix show in 83 countries and top 10 in 93 countries, amassing some 286.7m viewing hours.
Our creative lay in making something that Gen Z worldwide could uniquely purchase alongside their Papa Johns pizza at Halloween, that tapped into the Stranger Things trend, and heroed the brand's Special Garlic Sauce.  And so was born – Stranger Bling – a limited edition sterling silver necklace immortalising the garlic sauce.
The exclusive merch drop was touted by foodies, fashionistas, creators and press  – driving sales, hype and SEO backlinks as a legacy campaign people are still talking about.
For Best Integrated campaign, #MiffyLondon delivered "enviable outcomes, particularly the impact on sales."
Highlight was tasked to leverage Miffy's cult status in Asia by creating a standalone retail activation to mark the Year of the Rabbit.
We chose Asian-themed retail partners and built an integrated campaign over 12 months.
In summer 2022, we brokered a three-month partnership with Europe's largest Japanese food hall – Ichiba in Westfield White City, creating the UK's first Miffy food pop-up over the summer holiday tourist season in a high footfall and Instagrammable shopping destination.
In Spring 2023, to build on our theme and success, we partnered with Chinatown London to create the first standalone Miffy pop up shop on Shaftesbury Avenue – another high footfall tourist destination. To maximise consumer spending, we opened the shop in late March until early July – to incorporate Easter, the Coronation and Miffy's birthday.
It was a 360 campaign with social, influencers, creator content, product reveals competitions and queues out the door DAILY.
The CIPR PRide Awards is the UK's most prestigious nationwide awards scheme, recognising excellence in public relations and communications across Scotland, Wales, Northern Ireland and six English regions. Past winners continue to reap the benefits of their successes long after achieving them. Now in its 20th year, the PRide Awards attracted around 1,000 entries from public relations teams, consultancies and individuals across the UK.