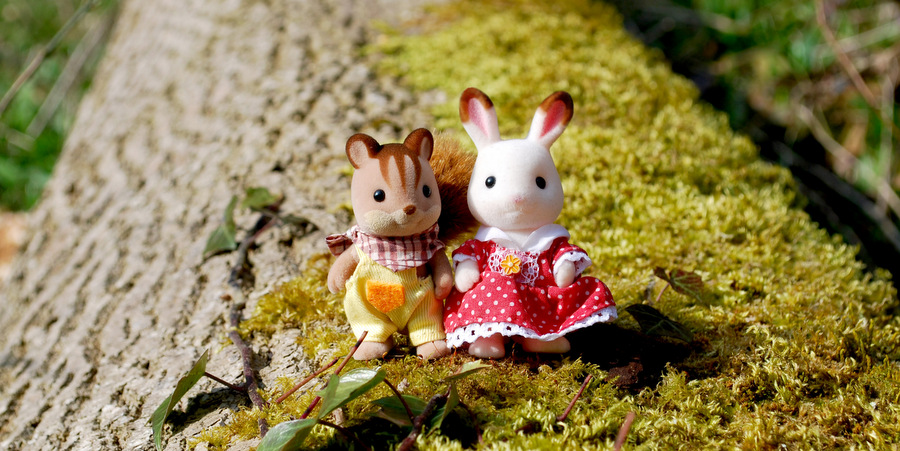 Good things come in pairs.
A widely accepted saying, it's particularly true in the world of licensing.
The right brand partnership should be a win-win, adding value to both parties through the sharing of brand equity.
Great partnerships offer the chance to reach new audiences, to win back long-lost fans, to rekindle relationships through powerful experiences, to evoke nostalgia and bring your brand bang up to date, and to make your children's character highly relevant.
We've rounded up five duos that brought out the best in one another…
Sylvanian Families and The National Trust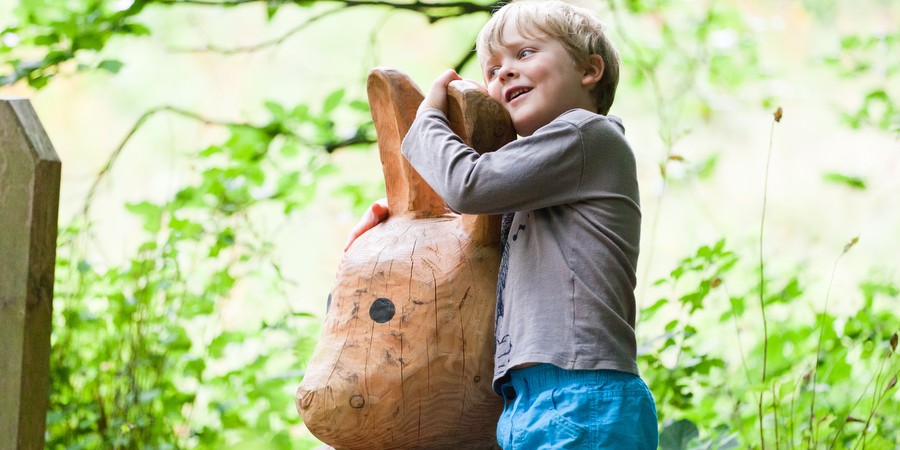 Granted our first choice is our own work, but when EPOCH Making Toys' Sylvanian Families joined with conservation charity The National Trust, we think it was a perfect match.
As part of global 30th anniversary celebrations for the popular toy range, a children's nature trail gave a whole new generation the chance to bond and interact with the characters alongside their parents in an outdoor environment. The trail brought out the highly-important values of nature and imaginative play that lie at the heart of both brands.
A free experience offered to all visitors to the Trust's Hatchlands Park, the activity enabled children and parents alike to discover interesting facts about wildlife and trees, while keeping an eye out for familiar sights such as Freya Chocolate Rabbit and Ralph Walnut Squirrel. Eye-catching sculptures of the distinctive characters also added to the overall experience for delighted young fans.
Beatrix Potter and The Royal Mint

When it comes to quintessentially British institutions, you'd be hard pushed to find a better suited pairing than beloved children's writer Beatrix Potter and The Royal Mint. Following on from last year's 150th anniversary celebrations of Beatrix Potter's wonderful work, a new series of limited edition 50p coins launched this summer, featuring colourful characters such as Peter Rabbit, Jeremy Fisher and, of course, Benjamin Bunny.
A true collector's item for fans of Potter's charming tales, the coins were released in both silver and colour, with just 40,000 colour editions produced and selling for £60 each. It's a logical extension for Potter's characters; the new series has been described by Thomas Merrington, Brand Manager for Peter Rabbit at Penguin Ventures as a "testament to … the love and affection shown towards Beatrix Potter's characters by the general public."
Mr. Men and Egmont Publishing

Roger Hargreaves' Mr. Men and Little Miss series holds a special place in the hearts of readers young and old worldwide. And many of us that grew up on a daily diet of the colourful characters' exploits as children are now rediscovering the joys again as adults, re-reading the stories to the delight of our little ones.
But evoking nostalgia can only go so far, and licensed character brands must also be willing to take risks in order to delight and surprise a wider audience. This winter sees the launch of four new parody titles that look to do exactly that – while staying true to the brand and created in close partnership with the Hargreaves estate and Mr Men Little Miss brand owner, Sanrio.
Mr Greedy Eats Clean To Get Lean, Mr Happy and the Office Party, Little Miss Busy Surviving Motherhood and  Little Miss Shy Goes Online Dating are all light-hearted takes on the popular series, and are set to be guaranteed stocking fillers for mature audiences.  We can't wait to read them.
Lego and Roald Dahl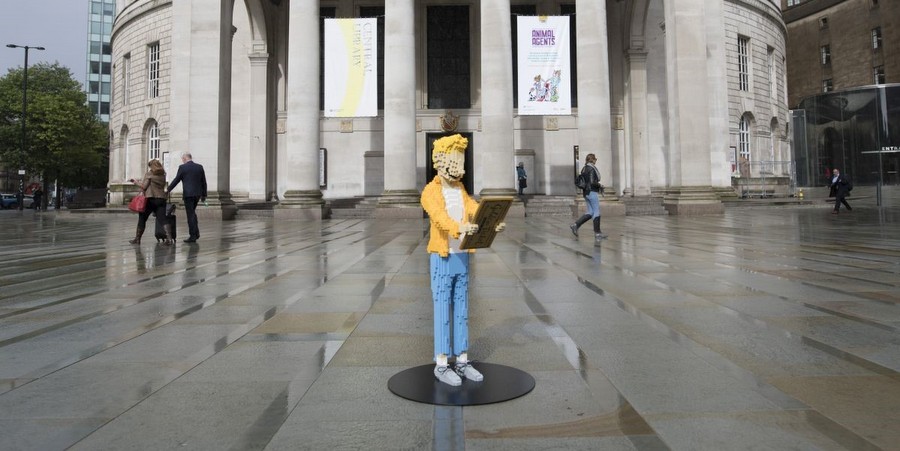 The annual Roald Dahl Day gathers steam by the year as fans worldwide unite to share the wise words and wonderfully-eccentric mind of one of Britain's most cherished authors.
In 2017, the Roald Dahl Literary Estate partnered with Lego in a "unique collaboration" that brought Dahl's creations to life in colourful 3D. Six of Dahl's "heroes" magically popped up at locations across Great Britain, including Nottingham Railway Station and the Eden Project in Cornwall, all built by the UK's "only Lego certified professional." Over 100,000 bricks went into these intricate and highly-detailed builds. The campaign followed on from the massive brand celebration that took place in Cardiff in 2016, when the City of the Unexpected drew thousands to the city for an unforgettable experience.
 The Moomins and Oxfam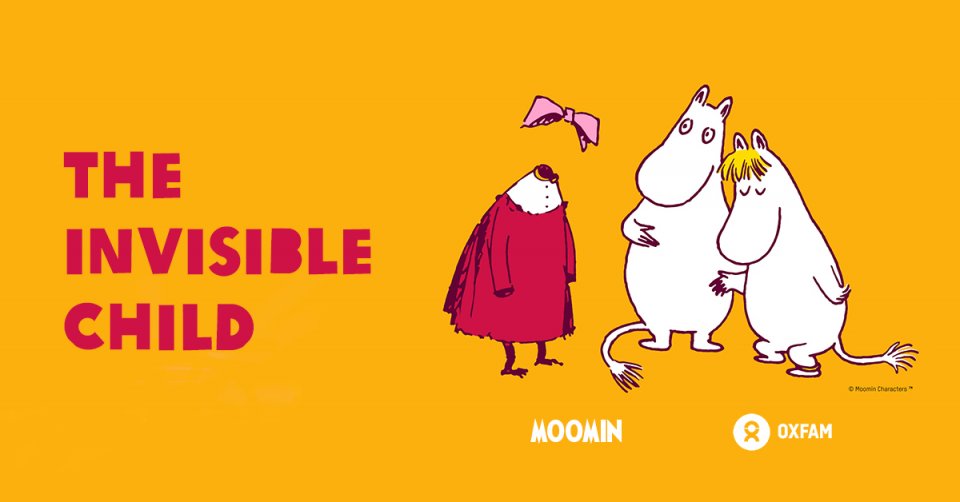 A special partnership between Oxfam and Moomin Characters has seen the publication of a new hardback edition of 'The Invisible Child' to raise funds to support and empower women and girls worldwide.
The fictional Finnish family has teamed with the global poverty charity in a new partnership that looks to fight inequality, with at least £4 from each sale being donated to Oxfam. The story of a little girl who turns invisible after being treated by the woman supposedly caring for her is set to serve as a surprising and emotive re-introduction to the Moomins brand for many past fans, while generating significant goodwill towards the distinctive characters.
Want help reaching a new audience?
We have a proven pedigree when it comes to creating excitement for licensed characters amongst new and existing fans alike. Get in touch and find out how we can help you.