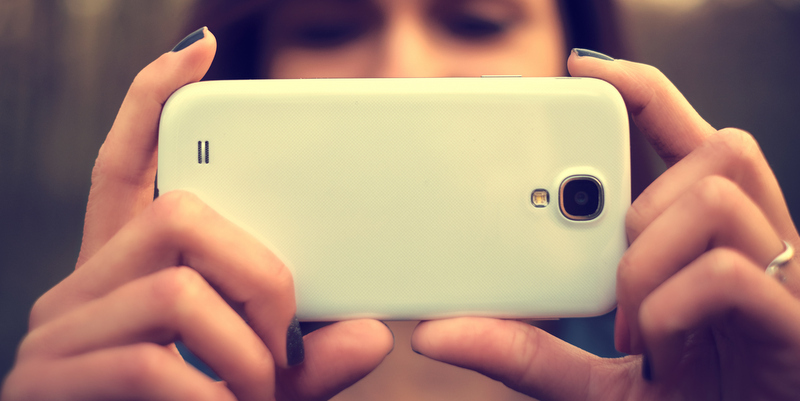 A picture really is worth a thousand words. Today, that statement couldn't be more true; we live in a world where Emoji is now the fastest-growing language and 80 million photos are uploaded to Instagram every day. Wow.
Now, Instagram has introduced a slideshow feature where users can post up to 10 images or videos at a time. It seems like one photo of your avocado on toast just isn't enough anymore. You'll never have to choose between the shot with the best lighting or the one where your avocado looks actually edible – heck, now you have the freedom to just upload them all.
For brands, this is an exciting leap forward. It will be possible to share a range of products or lifestyle images in a single post, with the potential to increase engagement across a broader audience.
But none of this matters if you aren't posting the right kind of photos for your audience.
Think captivating, aesthetically stunning and relevant. Reflect your brand's positioning, its personality and its core values.
Late illustrator Dick Bruna, the creator of Miffy, recognised the strength of a square image long before Instagram. The 1:1 aspect ratio is like that of a Polaroid camera, giving the platform a nostalgic feel. But how do you capture someone's attention with just a 612×612 pixel space?
Follow these five tips to catch your audience's eye.
Be consistent
Pick a theme and stick to it. Each and every time. Use the same filter, tone of voice and brand messaging for all of your posts – consistency is key and, with time, will attract a loyal audience. Don't go changing your approach once you're on to a good thing.
See what works
If your audience engages more with reposts rather than original content, ask users to send their images in. If simple product posts aren't getting any likes then mix it up; you can't link via individual photos anyway (although this may change soon with the introduction of Instagram Shopping).
Fun lifestyle images work well: it's always nice to scroll past a brand that just wants to brighten your day, rather than pushing their product in your face.
Always remember, you're talking to somebody that's probably just like you. If it fits with your brand, why not throw in a 'Hate Monday' or 'Love Friday' caption every now and then.
Use video
Six billion videos on Snapchat are viewed every day, according to Brandwatch. Recently, Instagram Stories were introduced, a new feature that allows users to share moments from their days without running the risk of 'overposting' and losing loyal followers. Live video content keeps a consumer on your page for longer, and builds deeper personal connections. Be sure to make the most of it.
Care about your community
You've worked hard to build an audience, so don't forget to talk to them. Reply to comments with enthusiasm and genuine interest; ask questions; and find out more about them. Instagram can also be a great platform for a little organic market research.
Think: caption and hashtags
Keep your caption short and sweet. Research has shown that the average human's attention span is now eight seconds. That's the same time it took you to read that sentence.
Make sure that your caption adds something to the image, and reflects your personality. And make use of relevant hashtags with your target audience clearly in mind, to bring even more views to your photos.