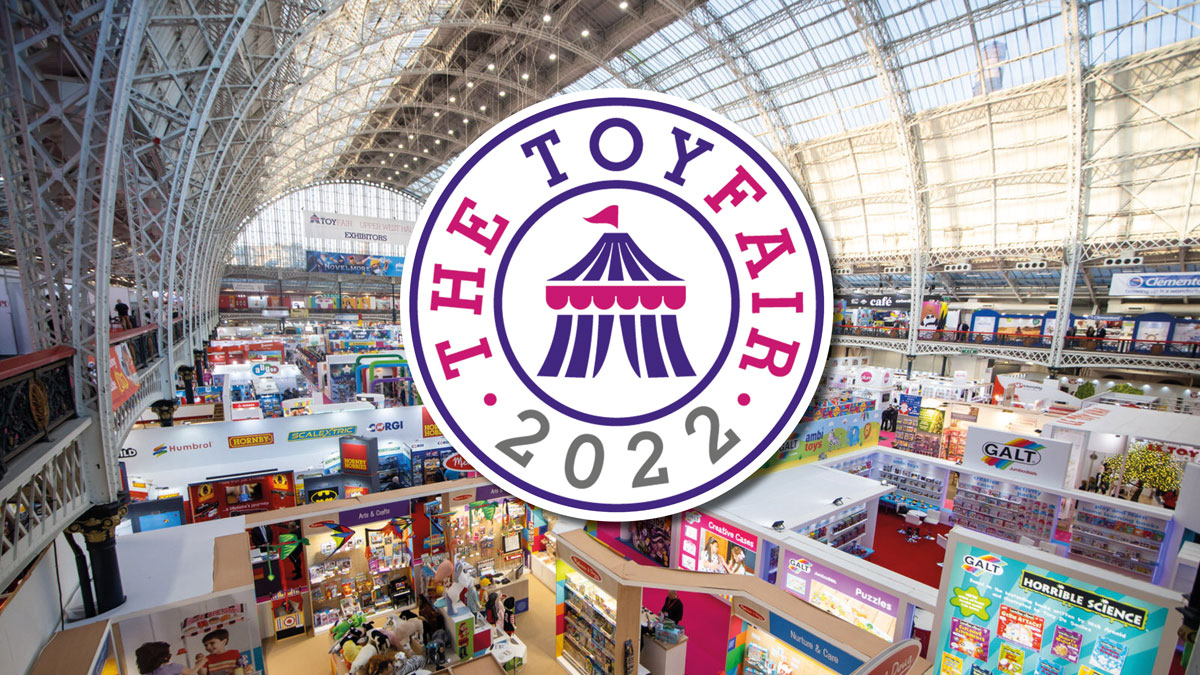 It's been two years since the last London Toy Fair, so we were excited to be back at Olympia this week.
Meeting clients, media, industry contacts and seeing new products – all in one place: nothing beats a face-to-face trade event!
And everything felt fresh….
Despite ongoing renovations, Olympia's new, alternative entrance from Hammersmith Road now  leads to a newly-created additional exhibitor space that's just as light and airy as the Grand Hall.
Plus with New York and Nuremberg Toy Fairs cancelled, it felt like this was London's moment.
Our client, global toy brand Melissa & Doug was back with a bang – showcasing its new, larger stand.
And as they say: 'Less is More'….
With just 60 SKUs selected from its 500+ product portfolio, Melissa & Doug's stand was spacious – allowing its toys to be presented in all their glory.
Visitors could easily move from zone to zone to see the best sellers and NPD.
More space also meant you couldn't miss the product messaging and new sustainability strategy written boldly on impactful graphics.
Tuesday's Press Day was busy as usual for Highlight's consumer team.
We ran back-to-back interviews all day with media and influencers to demo Melissa & Doug's NPD: new Paw Patrol playsets, a wider range of nature-themed Let's Explore toys, and most exciting of all, a brand new Infant Toddler range.
We'd invited Dr Sam Wass – child psychologist and star of the Channel 4 show 'The Secret Life of…' to be on the stand.
He had to important job to do.
Using his academic knowledge and experience running the Baby Development Lab at University of East London, he explained to media and retailers how and why the toys in this new range are designed specifically to aid child development.
And very quickly, we could see his words in action….
As soon as influencers allowed their toddlers to roam the stand, they spontaneously grabbed the new toys and started playing with them…. repeatedly!
The extremely cute Harris Brothers had endless fun rolling the Go Tots wooden cars across the floor or slotting the wooden disks into their relevant playsets, again and again.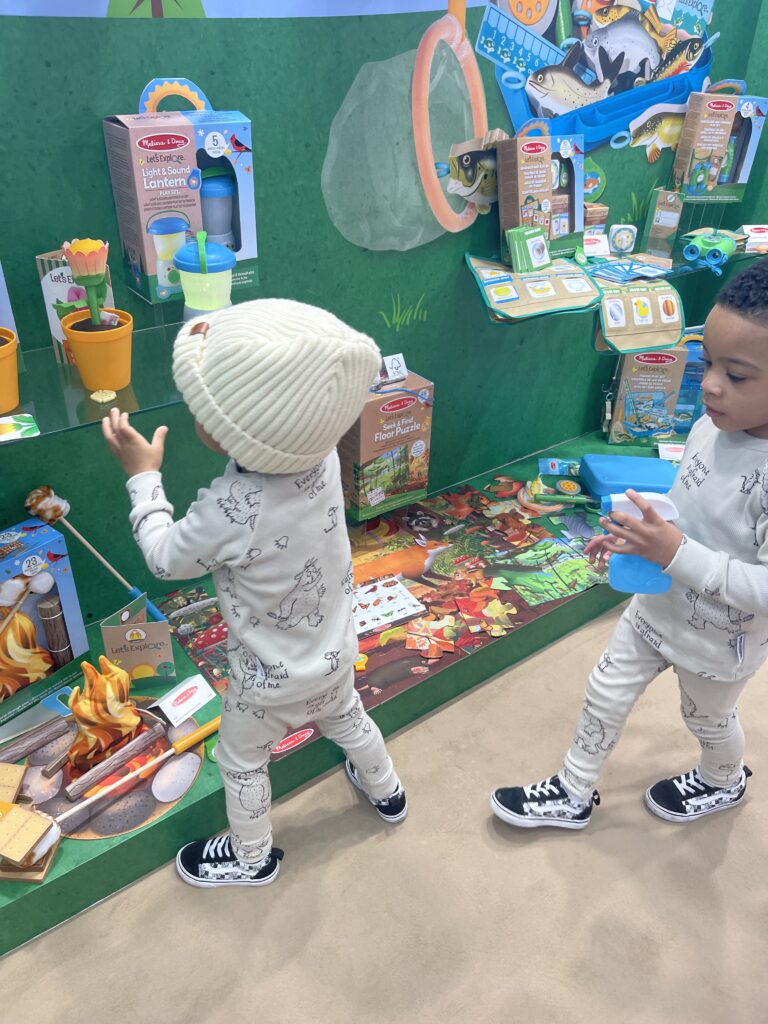 In the afternoon, we witnessed a moment of serendipity ….
A real live butterfly (which had escaped from its cage on the Insect Law stand nearby) fluttered over to the Melissa & Doug's Let's Explore area, where it alighted on the new Flower Gardening playset just as one of the boys was watering its flowers to see them change colour (thanks to the Melissa & Doug 'Water Wow' technology). Amazement all round!
In total, we hosted 26 journalists/influencers at Melissa & Doug's stand on Press Day.  Reaction to the new ranges was extremely positive.
Compared to visitor numbers in previous years, the show felt less busy.   Yet the general feedback was that all the key retail buyers – from across national and independent sectors – showed up.
Here's a round-up from the BTHA:
Highlight spent the second day at Toy Fair meeting prospective clients and licensing agents to discuss new or ongoing projects, as well as checking out the latest toy trends and new launches.