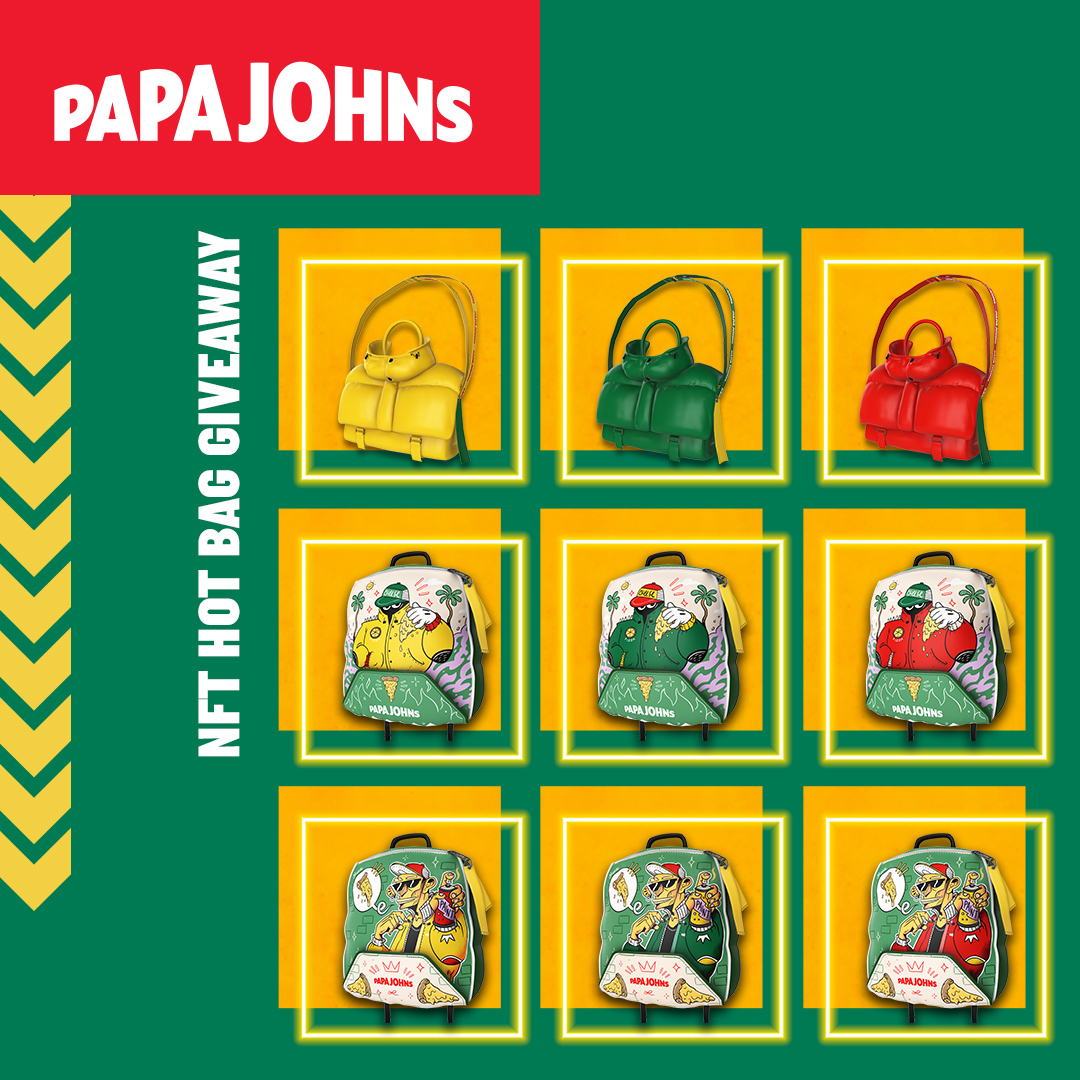 It's become the norm to read news reporting on NFTs, the metaverse and blockchains. And the meteoric prices paid for non-fungible tokens continue to make headlines.
The bar was set last year with the sale of Beeple's NFT collage via Christie's for $69.3m. Not bad for an artist who, in 2020, was apparently selling prints for just $100.
And the brands, following this buzz, have deftly recognised the immense potential of NFTs.
When deployed effectively, NFTs can increase awareness, grow customer loyalty, build online communities and support causes – brand experiences in the digital frontier.
When Papa Johns tasked Highlight to re-run its successful Papa X Cheddar campaign with a fresh angle, the brand's first foray into NFTs came to fruition.
What's more, our brief included the challenge of making the NFT experience "as simple as ordering a pizza", to ensure maximum engagement amongst the brand's Gen Z target audience.
The result – Papa Johns NFT Hot Bags became a must-own metaverse accessory for pizza lovers, fashion fans and crypto collectors.
39,680 NFTs were given away – double the original amount minted – also making it the world's biggest free NFT promotion to date.
If the headlines and hype have raised questions about NFTs, Highlight and NFT Peeps have got you covered with a 101 guide and the building blocks to create and launch a NFT collection.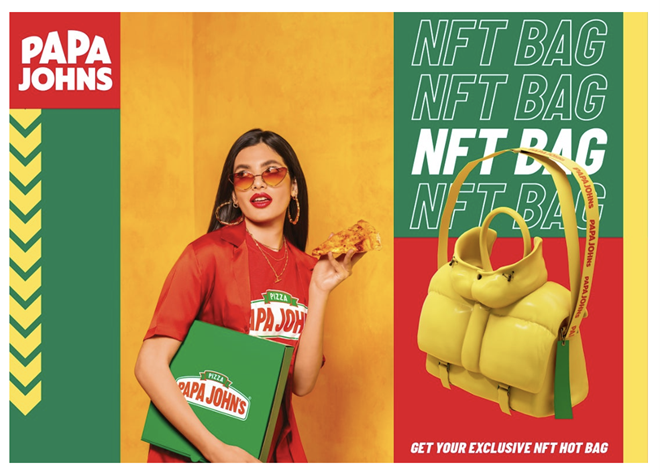 ---
Step 1 – Design
First things first, what is an NFT? A non-fungible token is a unique digital asset that can be bought and sold, like any other piece of property, but which has no tangible form on its own.
Almost anything that can be stored digitally and which holds value can become an NFT. A piece of art, a music track, a video or even an in-game item. NFTs can also link to real-world activities such as event tickets, giveaways or even club membership.
The potential is vast, as recent Beatles memorabilia, Barbie x Balmain and NFT Hot Bag drops have shown.
Step 2 – Minting
Next up, you need to select a blockchain for minting. That's the process of taking a digital asset and converting the file so it can be stored on the blockchain.
The blockchain is the digital ledger that stores and facilitates the buying and selling of NFTs, and the choices are a Proof of Work or Proof of Stake blockchain.
"A Proof of Work (PoW) blockchain such as Ethereum uses millions of times more energy to mint, transfer and sell NFTs vs. a Proof of Stake (PoS) blockchain. For this reason, we chose Tezos for Papa Johns, as creating and trading NFTs on this PoS blockchain uses around the same amount of energy as sending an email or social post" adds Norts from NFT Peeps.
Step 3 – Listing
Depending on the blockchain, NFTs are listed and redeemed via dedicated marketplaces such as OpenSea, Rarible, Magic Eden or Objkt. Brands also release purpose-built websites for drops, like Papa Johns' NFT gallery. Again, with an eye on the campaign's environmental impact, choosing the right blockchain (and an affiliated marketplace) is a key decision.
Step 4 – Redemption
Anyone wishing to buy an NFT – whatever the price – needs a suitable crypto wallet and the relevant form of crypto coin, for storage and payment. For those in the know, redemption is as quick as any other online transaction.
"We chose a different tack to streamline redemption for first-timers. By taking the expense of NFT acquisition and the associated costs (known as gas fees) out of the equation, just three steps separated consumers from their free NFT Hot Bag" says Norts.
Step 5 – Launch buzz
With artists, celebrities and brands launching NFTs every day, it's critical that collections gain visibility and desirability. The noise and hype surrounding the drop drives NFT demand.
To maximise exposure, PR bolstered Papa Johns' digital marketing activity with a counter-intuitive NFT headline – Papa Johns is gifting NFTs for free. Highlight secured 600+ press articles internationally with this headline, positioned as the world's biggest free NFT giveaway to date.
Norts adds: "Community engagement is also very important for drops, which means proactive outreach to crypto circles plus NFT forums and threads. Don't overlook the blockchain either, as it's the bridge between NFT creators and collectors searching for new drops. A single tweet by Tezos, about the NFT Hot Bags, brought thousands of new visitors to Papa Johns' website, resulting in a drop that was fully redeemed in campaign record time."
Whatever world you're looking to tell your brand's story in, drop us a line and let's get started.
Campaign executed in conjunction with NFT Peeps, members of Highlight's specialist partners network.