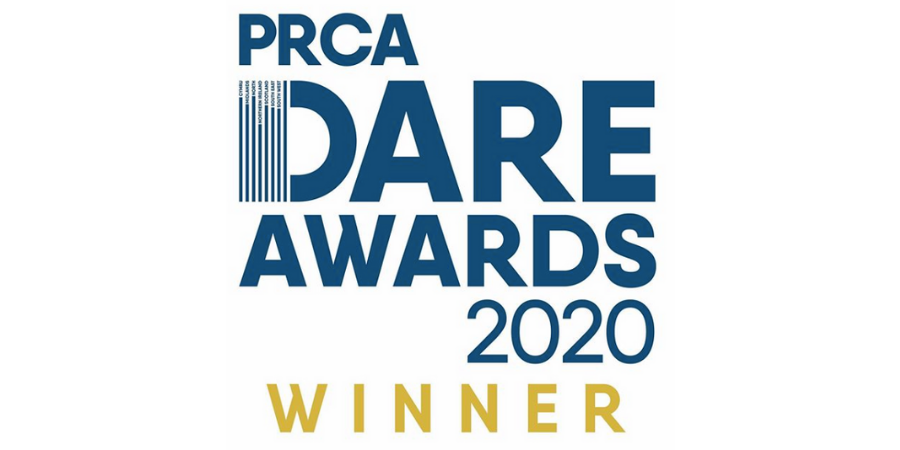 Highlight's recent campaigns for ITV's Thunderbirds Are Go and Robozuna both scooped golds at the 2020 PRCA DARE Awards, which were held via an online ceremony this year.
The season 3 finale of Thunderbirds Are Go – ITV's remake of the iconic 1965 Gerry and Sylvia Anderson show – was themed around space and featured a star-studded voiceover cast including Sheridan Smith OBE, Gemma Chan and Cel Spellman.
Winning the Best Consumer Relations award, Highlight's three month 'tune-in' campaign for the series combined media relations with a fun influencer stunt – in which YouTube family Toys Fun Fam dressed as the Tracy brothers, flew through 'space' (at an indoor skydiving centre), blind tasted astronaut food, completed a solar system quiz and reviewed Thunderbirds Are Go toys.
The campaign drove a 53% increase in audience share amongst the show's target viewers (boys aged 4-9 years) plus +25% amongst children in general. The show also averaged the highest volume share for a children's Saturday morning title, over eight weeks, amongst boys aged 4-9 years and children.
Highlight's other win of the night was the Best Integrated Campaign Award for Robozuna – ITV's kids' CGI series themed around combatant robots.
Another six month 'tune-in' campaign (between September 2019 – February 2020) combined media relations and influencer content, culminating in an experiential event at which 100+ influencers and their kids enjoyed professional live wrestling at the Robozuna Rumble, gaming and toy demos.
The campaign drove an impressive 19.3% increase in audience share of boys aged 4-9 years.
Alison Vellacott, Highlight's Consumer Director comments:
"These were our first two campaigns for ITV Studios so we're thrilled to have our work for a national broadcaster – both in terms of creativity and tune-in results – recognised by the PRCA."